Three Ways Your Goodwill Purchases Help Our Environment
By: Dorothy Goodman
On January 1, 2016 I made a New Year's Resolution to not buy anything new for a whole year. This resolution did not include things like personal hygiene products or food, but meant that for 365 days I wasn't going to buy new clothes or household decor. I made this resolution for a number of reasons, but a big one was that I knew I already had everything I needed. When I started paying attention to my purchases, I realized I would go shopping not because I needed something, but because I wanted something new, and that consumerism model is taking a toll on the planet. This consumerism lifestyle may be true for you, too, but thrifting helped me overcome it. Once I redefined "new" to just mean something new to me, then my resolution was not so much of a sacrifice as it was a change in perspective that not only had a huge impact on my life, but may even have a small positive impact on the environment.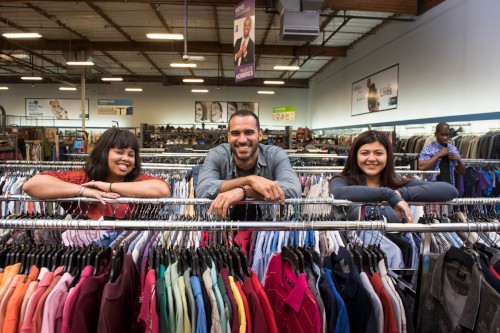 1. Keep More Consumer Goods Out of the Landfill
We live in a world of consumerism. Gone are the days of the vacuum repair man or the local tailor shop, so when something falls apart we are forced to take it to the landfill and buy a new one. Plus, in some cases people argue that buying a new something is oftentimes less expensive than trying to fix the old one. The folks at Clique Studios believe "This model just isn't sustainable, so the more we can keep out of the landfills the better. Short of learning to sew and patch your own clothing, thrift shopping is a way you can help reuse unwanted items." One person's trash could be your treasure. I was shocked by the number of unique gems I found thrifting at places like Goodwill.
2. Reduce Pollutants from Manufacturing
The more "new" goods you buy, the more consumer goods are made. And the more consumer goods are made, the more pollutants are released into our environment. Factories that produce dyes and synthetic materials release a lot of toxins that contribute to water and air pollution. These processes also require a lot of energy and petroleum to manufacture goods. Every item you buy second-hand means one less new product that is manufactured.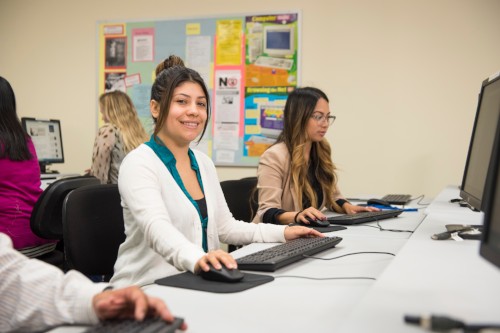 3. Reduce Transportation Effects
Clothes and consumer goods most likely travel great distances to get to the buyer. Transportation-related pollution and the great amount of gasoline consumed in transport are good reasons to go with second-hand products that do not have to travel as far. Through the process of shopping exclusively at thrift stores, I learned how my shopping choices impact the world at large. Buying used items became a habit, and when 2017 rolled around I didn't feel the need to go back to buying new things. I found I could find everything I needed and wanted from a thrift store, like Goodwill. Another benefit of shopping second-hand--when you choose to shop at nonprofit thrift stores like Goodwill, you're not only protecting the environment, you're supporting the organization's mission programs! At Goodwill Industries of Denver, purchases at its 30 thrift stores across the Denver metro area help fund career development programs for tens of thousands of Coloradans in need annually.