Happy Birthday, Edgar Helms!
By: Jessica Hudgins Smith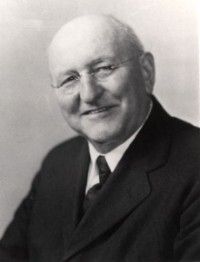 Dr. Edgar J. Helms was born in the 19th century but his legacy remains relevant today. On January 19th, Goodwill celebrates the 155th birthday of a man who believed in the power of work to transform lives. Helms founded Goodwill in 1902 after visiting Boston's South End. The young minister was appalled at conditions faced by a recent wave of Europeans arriving in America desperate for jobs, food, clothing and shelter. Helms went door to door in wealthy Boston neighborhoods with burlap sacks, asking for donations of used clothing and household goods. He hired people to repair those goods and then resold those items or donated them to the workers in exchange for their labor.
"It exists for service and not for profits. It gives primary attention to the human." - Dr. Edgar J. Helms
Anyone, "irrespective of race or creed or nationality," was welcome to work at Goodwill. "Not charity but a chance," Helms said. "It believes more in prevention than cure. That is what a job does." 
The reverend's vision lives on today, with independent, local Goodwill organizations across the country—including Goodwill Industries of Denver—still following the basic model: accepting donations then selling the goods to support people facing challenges to finding employment.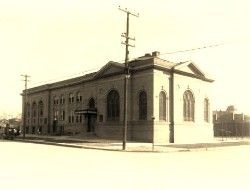 Similar to Helms, Methodist deaconess Melissa Briggs collected donations across the Denver community by riding her bike door-to-door. The items Briggs collected were then cleaned and repaired at Epworth Institutional Church (31st and Lawrence, Denver) and given to people in need.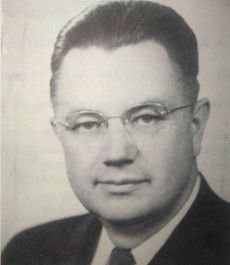 Russell S. Jones was the assistant pastor of Epworth Church in 1918. It was around this time that Rev. Jones took leave from his pastoral duties and spent two months in Boston with Dr. Edgar J. Helms. During this trip, Rev. Jones found how the job of collecting, repairing and selling—rather than giving away—donated items was a character builder for people in need. These individuals were needing work, wages, and a chance to live a respectable life. Many had physical disabilities, and many were new immigrants to America. Rev. Jones brought these key principals back to Denver to the operation started by Melissa Briggs. 
---