Are you ready for Cyber Monday?
Shop at shopgoodwill.com® this Cyber Monday and support Coloradans in need right here in the Denver metro area.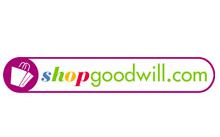 Falling between Black Friday and Giving Tuesday, Cyber Monday allows shoppers to take advantage of online shopping deals during the holiday season. Adobe Analytics shared that Cyber Monday is the largest and fastest growing online shopping day of the year, with a projected $7.8 billion in total sales — and understandably so. Who wouldn't want to shop online deals from the comfort of their own home while doing social good this holiday season? You can do both when shopping at shopgoodwill.com.
shopgoodwill.com is Goodwill's online auction site, and the first and only auction site created, owned and operated by a nonprofit organization, where more than 200,000 donated items are up for sale — spanning electronics, toys, furniture and home appliances, fashion and apparel, estate items, antique items and more. Last time I was on the site, I saw some an awesome vintage typewriter going for only $10! The fact that it's an auction site also adds excitement to the shopping process — you might want to make your bid early!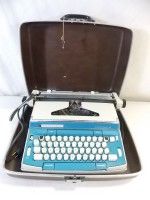 Goodwill Industries of Denver is one of 125 local and community-based Goodwill organizations that offers items for sale on shopgoodwill.com. In addition to the convenience and great selection, the revenue from shopgoodwill.com purchases go toward the same Goodwill mission as the storefront locations. Goodwill Industries of Denver creates employment placement and job training opportunities for individuals with barriers to employment across the metro area and northern Colorado.