Discover a whole new world of thrift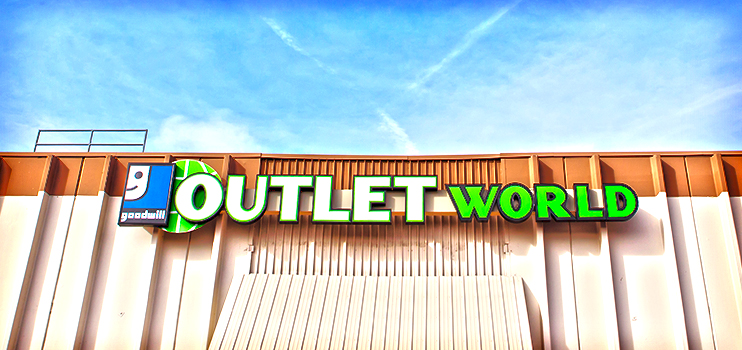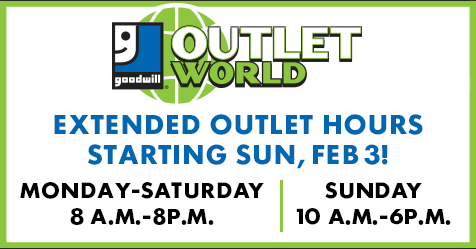 At Goodwill Outlet World, you can find the most unique treasures at super-low prices. This is a Goodwill shopper's last chance to purchase goods that haven't sold in our retail stores at extreme discounts. It's not just thrift, it's adventure thrift!
Fabulous finds refreshed every half hour
Pay by the pound: the more you buy, the more you save
Deep discounts on clothing, home goods, books, furniture, electronics, and more
Proceeds from the sale of the items support community programs for at-risk students, struggling adults, and individuals with disabilities
---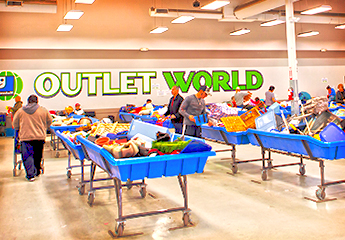 How does it work?
Everything is sold out of large blue bins sorted by type (clothing, books, accessories, etc.) Bins are rotated every half hour to keep merchandise fresh. There are also larger items like televisions and furniture for sale individually.
Be prepared for a unique experience. Shopping at Outlet World is definitely a one-of-a-kind shopping experience! It's a sight to see when it's time to roll out the new bins. Savvy outlet shoppers know it's "first come, first served" and they're waiting eagerly for the new bins to lock in.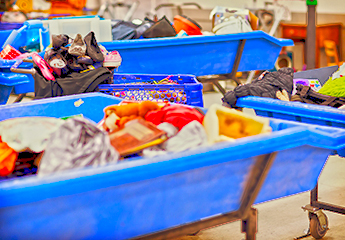 At Outlet World you pay by the pound. Clothing, accessories, housewares, toys, and shoes are $1.29 per pound. Glassware and dish ware are 59 cents per pound. Books, records, VHS tapes, DVDs, and CDs are 49 cents each. Select items, like furniture, are priced individually. 
Click here to find a location near you.