These are not your grandmother's thrift stores!
Denver Goodwill area thrift stores are clean, organized, and feature quality, unique home décor and fashionable clothing at a fraction of their retail value. Plus, each item sold at Goodwill represents a chance for someone in the local community to find success, despite any barriers they may have.​
The Goodwill difference: it's the easiest way to support your community
Goodwill thrift stores are the place to shop and save on gently used clothing, furniture, electronics, books, and more. Shopping at any Goodwill thrift store near you is a treasure hunting experience. You can find and shop for your household needs and still keep cash in your pocket.
<>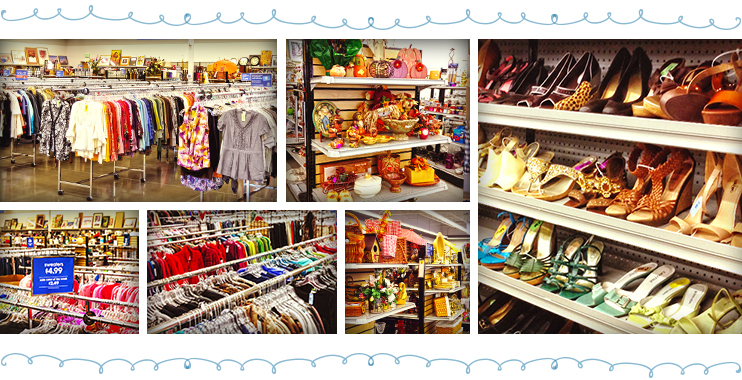 Whether you are looking for some extra clothes for your closet or even a costume party–Each Goodwill thrift store in Denver have racks of gently used clothing at a fraction of the cost.
If you need a few items to fill up your living room, but aren't looking to spend a large amount—Goodwill has a variety of gently used furniture.
If your old stereo or another electronic device isn't working quite right, stop by a nearby Goodwill thrift store to see what electronics are available!
---
Did you know...
More than 90 cents of every dollar spent at Goodwill goes directly to Denver area career development programs to help people in need? Donations from the community are sold in order to be transformed into life-changing support for at-risk students, struggling adults, and individuals with disabilities.
Additionally, Goodwill is committed to repurposing and recycling  donated household goods and reducing our community's waste. 
Click here to find a Goodwill thrift store location near you. 
---
RETURN POLICY EFFECTIVE JANUARY 1, 2018
Eligible items may be returned within 14 DAYS and only at THE ORIGINAL STORE OF PURCHASE. Refunds will be issued as MERCHANDISE CREDIT for use towards future purchases.
MERCHANDISE CREDIT  will be issued in the form of a card, which should be treated like cash. If your card is lost or stolen, no replacements will be issued. This card has no expiration date and may be used at any Denver area and northern Colorado Goodwill retail store, excluding Outlet Worlds, 99-cent stores & online purchases. Merchandise credit is not refundable for cash or gift cards.
Original receipt required for all returns. No cash back. Items must have unaltered price tags attached. Some items may not be returned, including jewelry, mattresses, new goods with opened packages, snacks, and beverages.