Faces of Goodwill
The faces of Goodwill stretch far and wide, and the entire community plays a role in executing the Goodwill mission. YOU are helping people in poverty with every purchase. YOU are preparing tomorrow's workforce. YOU are striving for a better future. YOU are the face of Goodwill. Thanks to corporate partners, donors, shoppers, volunteers, participants, and employees Goodwill has been educating, empowering, and employing Coloradans in need for over 100 years. The lives of thousands of Coloradans in need are better because of YOU.
The Faces of Future Success
Talieayh Wise silently endured unimaginable heartbreak and tragedy as a Freshman at Hinkley High School. At 15 years old, her grandmother passed away. Talieayh's grandmother was her legal guardian because her mother died when Talieayh was very young. Without a stable home to retreat to, she found her strength to carry on with the help of the Goodwill Youth Facilitator at her school—Rasheedah Fletcher.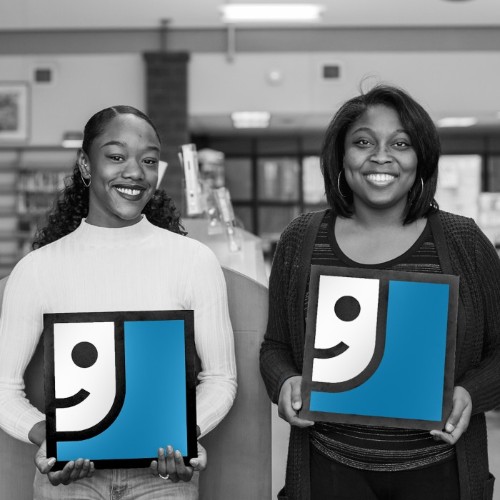 Things began to turn around for Talieayh when Ms. Fletcher got her more involved in Goodwill's Youth Career Development programs, including the Strong African American Female Empowerment (SAAFE) group. Talieayh thrived as a leader of the group and became more focused on school and academics again. She graduated from Hinkley High School in the Spring of 2018 and is currently working towards a Business Degree at the University of Northern Colorado. 
Goodwill supports thousands of local students like Talieayh every year. By employing licensed teachers in dozens of high poverty schools across the Denver metro area, Goodwill helps disadvantaged youth focus on their futures through career exploration, higher-education planning, and connecting them with adult mentors like Ms. Fletcher.
---
Watch their stories:
---
Faces of Goodwill Commercial
---
Be a Part of It
Who will? YOU Will. We will. Goodwill.
The faces of Goodwill are everywhere. Donors, partners, shoppers, volunteers, participants, employees – and the stories they share drive the success of our mission forward. Please share YOUR Goodwill story with us on social media!

1. Download and print the "Smiling G" poster by clicking the link above.
2. Take a photo incorporating the Goodwill "Smiling G" poster.
3. Write a caption explaining your Goodwill story. Did you find a treasure at one of our retail stores? Were you moved by Goodwill's mission? Did you volunteer? Whatever your story is, we want to hear about it! Keep it short and sweet.
4. Post it to Facebook, Twitter, Instagram etc.
5. Tag @GoodwillDenver
6. Use the hashtag: #FacesOfGoodwill
Not into social media? Send your photo and your caption to: jhudgins@goodwilldenver.org, and we'll post it for you!
Visit our YouTube page to see more videos of people whose lives were changed thanks to Goodwill's Career Development Programs.