Goodwill Programs Serving Colorado During COVID-19
During these unprecedented times, Goodwill's mission—helping individuals achieve greater independence—is more important than ever. In response to the COVID-19 pandemic, we have adapted many of our programs to serve more Coloradans.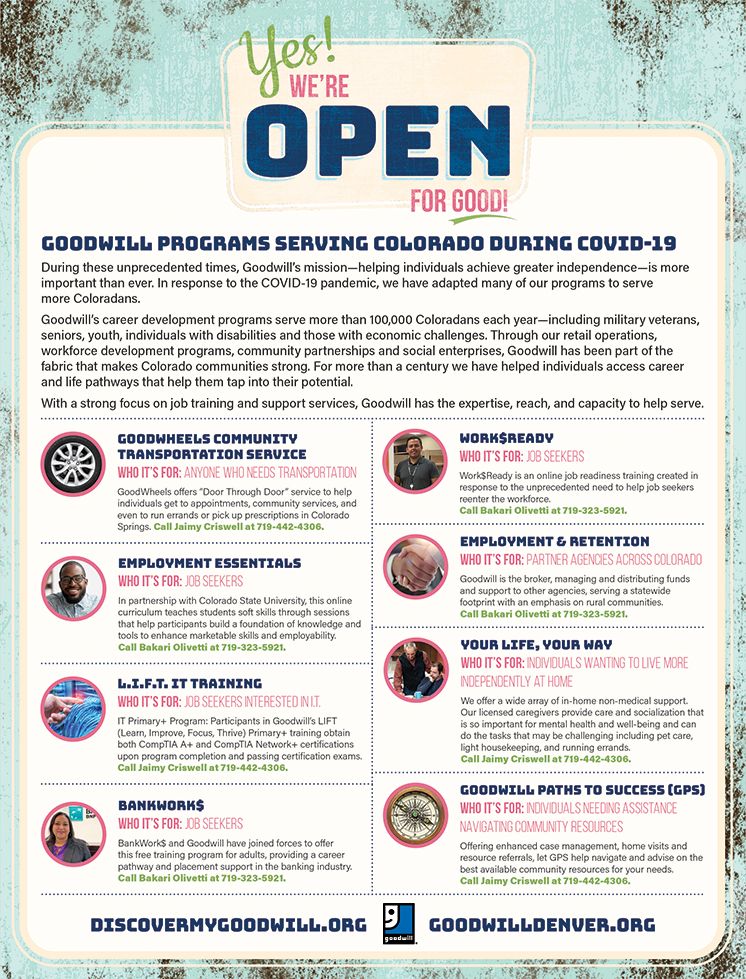 ---
Goodwill is here to help
Here at Goodwill, we believe that when people are given a chance, great things can happen for them, their families, and for our entire community. Our programs focus on The Power of Work, the idea that WORK—a job, a career, experience—is the force that can guide anyone to success.
Explore what we have to offer:
Click here to learn more about the people whose lives were changed thanks to Goodwill's Career Development Programs.