AgrAbility
Helping rural Coloradans stay employed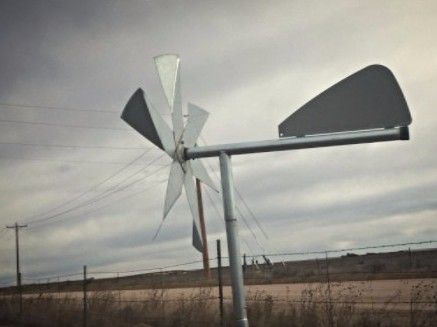 Colorado farmers and ranchers are able to continue working, despite a long term illness, permanent injury, aging, or a change in condition, thanks to the Colorado AgrAbility program, a unique partnership between Goodwill, Colorado State University Extension Services, and the U.S. Department of Agriculture. The collaboration promotes independence in agriculture by providing direct assistance, information and education to those dealing with functional limitations.
Working on a farm is dangerous work. In Colorado, there are anywhere between 7,000 to 10,000 farmers and ranchers with disabilities. One injury or illness could hinder a worker's ability to run their business and survive in the agriculture industry. As a farmer ages, he or she may experience repetitive injuries, making it necessary to make adjustments and get help. With technological supports and education from AgrAbility, these individuals can remain working. 
---
Supportive Services:
Agricultural work sites and task assessments
Recommendations for farm equipment adaptation, home modifications, and adaptive equipment
Resource referrals
Educational workshops facilitated by CSU Extension for farmers, ranchers and family members with disabilities and the professionals who work with them
For more information or to discuss services or eligibility, contact Candy Leathers:
720-539-4435
cleathers@goodwilldenver.org
---
Colorado AgrAbility Workshops
Join fellow Colorado farmers, ranchers, veterans, their families and service providers at the 2020 AgrAbility workshops held across the state. These free educational workshops are designed for individuals who are dealing with barriers created by illnesses, disabilities, aging, permanent injury or other limitations. Learn what AgrAbility is, how to work well with lenders and bankers in the Agriculture industry, and how to save time and money with Assistive Technology.
For more information or to discuss services or eligibility, contact Candy Leathers at 720-539-4435 or cleathers@goodwilldenver.org
---
See AgrAbility in action (click on each headline to learn more).
---
Meet Dusty Franklin
Dusty Franklin runs a custom hay business and farms meat goats near Kersey, Colorado. He has severe Osteoarthritis in his back, which makes it difficult to keep up with the manual labor of running his farm. AgrAbility and the Department of Vocational Rehabilitation were able to find him the funding to purchase a swather that will help him cut hay. Hear more about Dusty's AgrAbility story in his testimonial above!