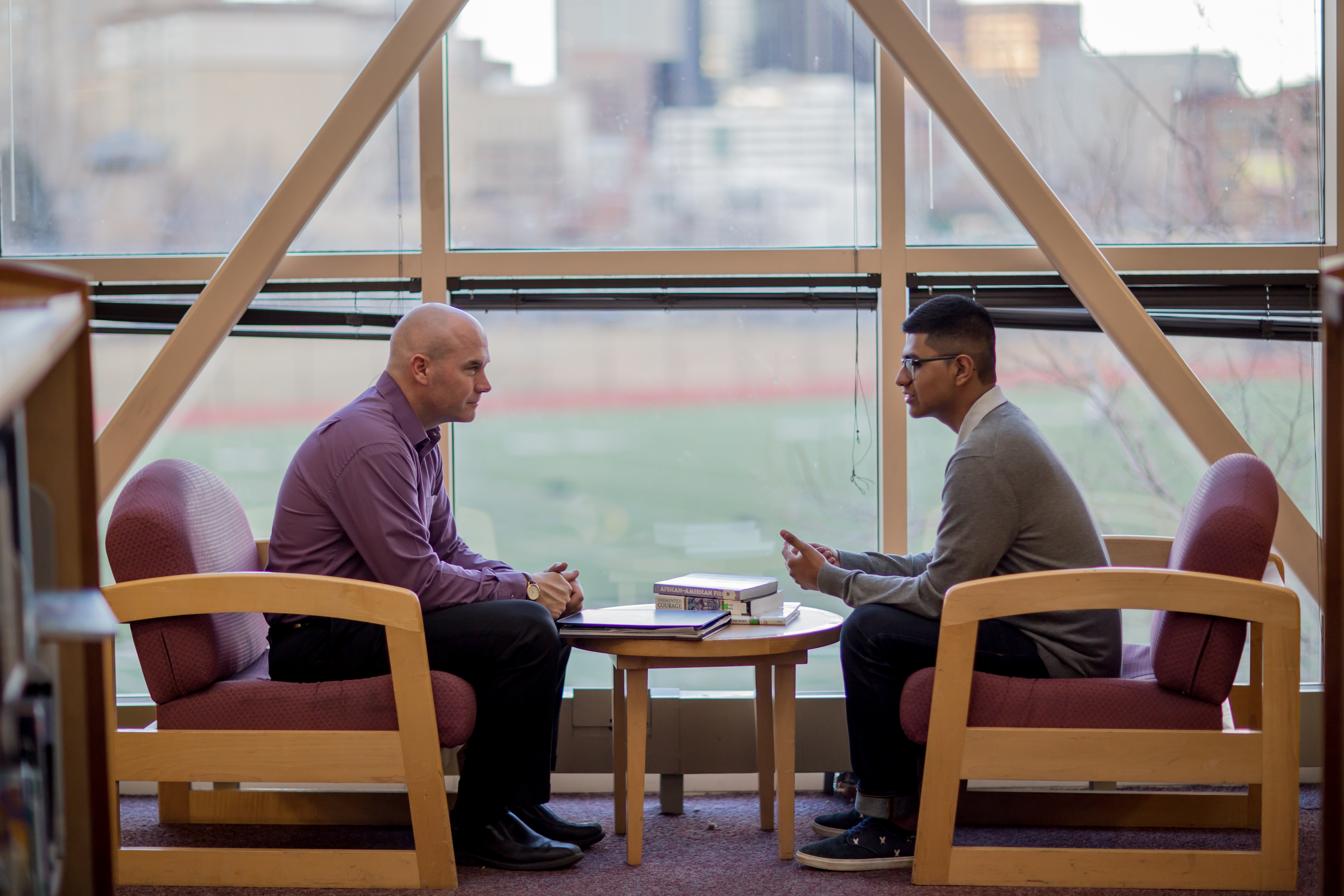 DENVER, Colo. – Who helped you become the person you are today? Maybe it was a formal mentor through work or school or an informal mentor who you looked up to. January is National Mentoring Month, a time to reflect and celebrate those mentors who have changed our lives. Share your appreciation for someone whose guidance you value on January 25th by posting on social media with the hashtag #MentoringMatters.
According to Mentoring.org, the National Mentoring Partnership, one in three kids are growing up without a mentor in their lives.
With a mentor, at-risk youth are:
- 52% less likely than their peers to skip a day of school
- 55% more likely to enroll in college
- 130% more likely to say they held a leadership position in a club or sports team
Goodwill is launching a number of new mid-year mentoring classes starting in late January! Mentors are matched with around four students and meet for one hour, once a week, when school is in session. A Goodwill facilitator gives a brief lesson related to college or careers followed by an activity that mentors and students complete together. Sites starting in January 2018 include:
South High School
11700 E. Louisiana Ave, Denver
Tuesdays from 9:40 - 10:30 a.m.
-- OR --
Wednesdays from 11:50 - 12:40 p.m.
Place Bridge Academy
7125 Cherry Creek N Drive, Denver
Tuesdays from 10:10 - 11:20 a.m.
Compass Academy
2285 S Federal Boulevard, Denver
Wednesdays from 3:10 - 4:10 p.m.
Kunsmiller Creative Arts Academy
2285 S Quitman Street, Denver
Tuesday mornings (exact time TBD)
For more information contact Evan Rose at erose@goodwilldenver.org or 720-238-2952.