Summer Bridge Mentoring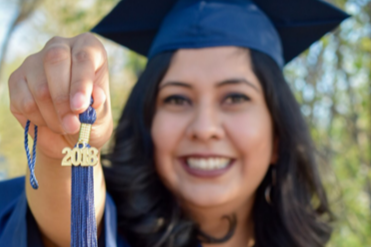 Help first-generation college students make a smooth transition from high school to college! Summer Bridge mentors are matched with high school graduate(s) the summer before they begin college. As a volunteer mentor, you will provide formal mentorship to 1-2 students for seven months, starting in June. In the summer, you will attend eight weekly sessions in the evening with your student(s) facilitated by a Goodwill Post-Secondary Success (PSS) facilitator. The sessions will facilitate a sense of community, promote social-emotional skills, and develop college knowledge through interactive activities and engaging group work with other students and volunteers. During a student's first semester, we ask our volunteer mentors to keep in touch with their student(s) and support them based on the social and academic obstacles specific to a first-year student's experiences. The Goodwill PSS team will also provide ongoing support to mentors throughout their engagement in the program.
If you'd like to be a Summer Bridge mentor, please click here to start an application.
Goodwill's PSS team has been providing students with case management support and facilitated mentorship for more than eight years. For the 2019-2020 school year, the Goodwill Summer Bridge Mentoring program will specifically focus on supporting students intending to enroll at the Community College of Denver, the Community College of Aurora, Front Range Community College, and Emily Griffith Technical College.
For more information, please contact:
Evan Rose
erose@goodwilldenver.org