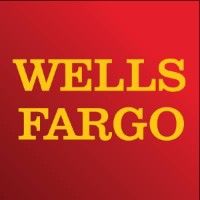 DENVER, Colo. — Wells Fargo has awarded Goodwill Industries of Denver $45,000 in grants to support the organization's career development programming. Twenty five thousand dollars of the grant will fund the BankWork$™ program Goodwill facilitates in the Denver metro area. BankWork$ is a free training program that prepares people — typically those who are unemployed or underemployed in low-income and minority communities — for careers in the financial services industry, specifically for positions as bank tellers, customer service representatives, relationship bankers, and personal bankers.
"I feel much more confident about my future and more secure financially," said BankWork$ graduate Brandon Madrid. Before starting the program, Madrid wasn't sure how he could get the training he needed to find and advance in a career. He had previously enrolled in college, but financial struggles, a full-time job providing maintenance for an apartment complex, and ongoing kidney dialysis made it impossible for him to continue. He was hired by Wells Fargo shortly after Denver's first BankWork$ graduation ceremony and hiring fair in October 2016 and now works as a personal banker.
In addition to its support of the BankWork$ program, Wells Fargo has awarded Goodwill $20,000 to fund its Youth Services Program and Career Connection Centers. With a mission to put Coloradans in need on a path to independence and self-sufficiency, Goodwill Industries of Denver serves more than 13,000 disadvantaged students by providing career planning, mentoring, internships and other resources at high poverty schools. Its Career Connection Centers offer job-search support, skills training classes and career development assistance to adults with various barriers to employment.
"Wells Fargo couldn't be more excited to continue supporting Goodwill's career development programming," said Keith Lobis, region bank president for Wells Fargo in Metro Denver. "From the specialized training it offers via BankWork$, to the assistance it provides students, Goodwill makes a positive impact on our community. We are proud to support their mission to help Coloradans get on a path to financial independence."
Goodwill Industries of Denver is celebrating 100 years of service in the Denver metro area in 2018. Founded in 1918, Goodwill's legacy of changing lives through the Power of Work continues to evolve with the needs of the community by offering crucial career development programs to at-risk youth, adults with barriers to employment and individuals with disabilities.
About Goodwill Industries of Denver
Goodwill Industries of Denver provides career development resources for tens of thousands of Coloradans with barriers to employment. Goodwill's community programs facilitate job preparation and skills training for at-risk youth, struggling families and individuals with disabilities. Through its thrift retail operations, donations, corporate partnerships and recycling processes, Goodwill is ensuring that every individual in our community has the opportunity to live to their fullest potential and overcome obstacles to find success and self-sufficiency. Goodwill Industries of Denver began its legacy of community impact in the Mile High City in 1918. Visit www.goodwilldenver.org to learn more about its 100 year history in Denver.
About Wells Fargo
Wells Fargo & Company (NYSE: WFC) is a diversified, community-based financial services company with $1.9 trillion in assets. Wells Fargo's vision is to satisfy our customers' financial needs and help them succeed financially. Founded in 1852 and headquartered in San Francisco, Wells Fargo provides banking, investment and mortgage products and services, as well as consumer and commercial finance, through 7,950 locations, 13,000 ATMs, the internet (wellsfargo.com) and mobile banking, and has offices in 37 countries and territories to support customers who conduct business in the global economy. With approximately 262,000 team members, Wells Fargo serves one in three households in the United States. Wells Fargo & Company was ranked No. 26 on Fortune's 2018 rankings of America's largest corporations. News, insights and perspectives from Wells Fargo are also available at Wells Fargo Stories.  
###