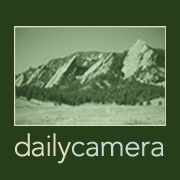 DENVER, Colo. – Recent high school graduates. Refugees. Veterans. Out-of-work moms. Long-term unemployed. Diverse though these populations might be, they have been drawn together in the back of an Aurora Goodwill by a shared hope: To gain access to an industry where the starting pay will average $12 to $14 an hour and rapid promotion is standard operating procedure.
The individuals are participants in BankWorks, a national program to train disadvantaged populations for entry-level jobs as bank tellers, customer service representatives and personal bankers. Started in 2006, the program reached the Denver metro last year as part of a five-year, $4 million national expansion.
Four area cohorts have graduated so far — 68 people in total. They have a 74 percent placement rating at area banks; that figure jumps to 92 percent when including those who have gone on to employment in another industry. Average starting salary for the grads is $14 an hour.
A fifth class in underway. For eight weeks, they will sit, Mondays through Thursdays from morning to afternoon, learning to smile, handle cash and address complaints. All are required skills for bank tellers, but the most important might surprise you.
"The greatest thing you need to learn is how to be empathetic," said Raz Al-jaf, a recent graduate of the BankWorks program. "Nobody is going through the same day as you are; you need to learn to not judge people (and) be properly apologetic."
Read more about Raz's story in the Boulder Daily Camera.