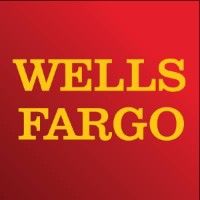 DENVER, Colo. – Riding off the success of its first session, Goodwill Industries of Denver is excited to announce the Wells Fargo Foundation is supporting the program with a $25,000 grant. Goodwill's second BankWork$™ session will graduate on March 2. The classes are currently being held within Goodwill's 15509 E. Iliff Avenue location in Aurora. BankWork$™ is a free, eight-week financial services job training program that serves individuals with barriers to employment. BankWork$ is a national program that began in 2006 and has thousands of graduates now working as bank tellers, customer service representatives and personal bankers at leading financial institutions across the country.
"After witnessing the success of the first session and hiring four BankWork$™ graduates at locations in the Denver area, Wells Fargo couldn't be more excited to collaborate with Goodwill in facilitating this training program," said Laura Worzella, Wells Fargo area president for Metro Denver. "The graduates we've hired so far are already working well in their new positions, and we look forward to bringing on more future BankWork$™ graduates to our team." Of the 19 students who graduated the first program, 13 are now working at leading local banks in the Denver metro area including Academy Bank, Bank of America, First Bank, Wells Fargo and U.S. Bank.
"We're thrilled to have Wells Fargo show such a commitment to the BankWork$™ program," said Stuart Davie, president and CEO of Goodwill Industries of Denver. "The program wouldn't be what it is today without our partner banks collaborating with us and hiring our graduates."
As part of its support, Wells Fargo had representatives visit the classroom to provide students with hands-on experience with industry professionals. The bank will also participate in the hiring fair that will follow the BankWork$™ graduation ceremony on Thursday, March 2 at the Commons on Champa. In addition to Wells Fargo's $25,000 grant to support BankWork$™, the Wells Fargo Foundation also awarded Goodwill Denver an additional $10,000 to support its youth and adult career development services.
WHAT:
BankWork$™ graduation ceremony and hiring event
WHEN:
Thursday, March 2
8:30 – 10:30 a.m.
WHERE:
The Commons on Champa
1245 Champa St.
Denver, CO 80204
About Goodwill Industries of Denver
Goodwill Industries of Denver provides career development resources for tens of thousands of Coloradans with barriers to employment. Goodwill's community programs facilitate job preparation and skills training for at-risk youth, struggling families and individuals with disabilities. Through its thrift retail operations, donations and corporate partnerships, Goodwill is ensuring that every individual in our community has the opportunity to live to their fullest potential and overcome obstacles to success and self-sufficiency. Visit www.goodwilldenver.org to learn more.
About BankWork$™
BankWork$™ started in 2006 in Los Angeles by The Sheri and Les Biller Family Foundation in partnership with regional workforce development leader JVS Los Angeles. The program currently has operations in Los Angeles, Seattle, San Francisco, Phoenix, Houston and Portland, OR. As part of a five-year, $4 million national expansion in partnership with Bank of America, U.S. Bank and Wells Fargo, the program is expanding to Denver and Chicago in 2016 and to more than 15 markets by 2019. For more information, see www.bankworks.org.