Give a Gift. Create a Legacy!
Thank you for considering a gift to support Goodwill Industries of Denver. Designating a portion of your assets towards supporting Goodwill's mission helps change the lives of thousands of Coloradans in need, both now and beyond your lifetime.
Helping others help you
Changes within tax laws and the broader economy make it more important than ever to plan your charitable gifts carefully. This guide will help ensure that your gift to Goodwill Industries of Denver makes the most impact while aligning with your financial needs and objectives. As you prepare, consider the following questions:
What are my personal needs?

What assets do I have available to give?

What is the best way to make my gift while fulfilling the needs of my family and charitable desires?
As you review your assets and explore the different ways to give, we would welcome the opportunity to assist you and your advisors with information about planned giving opportunities.
We can help find a plan that's right for you!
The chart below summarizes the benefits of some of the main types of charitable gifts. Just think of what you want to accomplish with your gift, and there's a way to do it.
Click image to view larger chart
For more information about estate and gift planning or to notify us that you've included "Goodwill Industries of Denver" in your estate plans please contact Debra Scarpella at: dscarpella@goodwilldenver.org
---
Melissa Briggs Legacy Society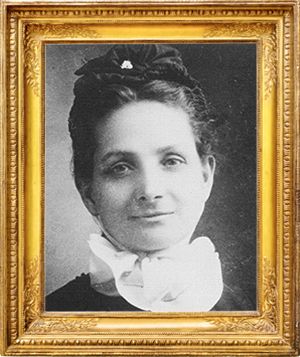 Deaconess Melissa Briggs established Goodwill Industries of Denver in 1918. Be a part of the legacy through planned giving and ensure that Melissa's spirit of changing lives will continue for the next 100 years. Join today!
Members of Goodwill Industries of Denver's Melissa Briggs Legacy Society make a powerful statement about their commitment to Goodwill's mission. Membership is open to anyone who establishes a planned gift benefiting Goodwill.

Melissa Briggs Legacy Society members ensure that Goodwill can meet the needs of our local community now and in the future. All planned gifts are invested in Goodwill's endowment fund, which provides long-term funding for our work.
Benefits
As a member of the Legacy Society, you will receive the following benefits signifying your commitment:
Public recognition of your membership (unless you'd like to remain anonymous)

VIP invitations to special events

Annual home pick-up of donated goods
Many of our supporters let us know when they make estate provisions that will one day benefit Goodwill. If you have made such arrangements, we would love to know, so we can welcome you into the Melissa Briggs Legacy Society. We will respect your wishes should you choose to remain anonymous. Any details that you disclose about your gift will be held in confidence.
---
Goodwill in your will
One of the easiest and most popular ways to make a planned gift to Goodwill is through a bequest in your will. There's no immediate cost to you—you can change it at any time, and you will be making a significant impact on Goodwill's ability to serve individuals in your community well into the future.
Contact us
We're here to answer any questions you might have about planned giving. We can examine your particular situation and, together with your attorney and/or financial advisors, help you find ways to support our mission while ensuring your family's financial security. Please contact us for more information.

For more information about estate and gift planning or to notify us that you've included "Goodwill Industries of Denver" in your estate plans please contact Debra Scarpella at: dscarpella@goodwilldenver.org