Men at Work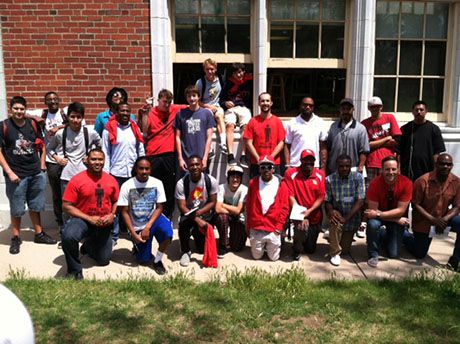 The Men at Work mentoring group provides a place for young men attending East High School in Denver and Hinkley High School in Aurora to connect with positive professional men from the community. During the school year, adult mentors from professions representing business, academic, public and nonprofit spheres meet with the young men to talk about the issues that are important to them related to academic, career and personal life. Types of issues that have been covered during these sessions:
The relationship between academics and career pursuits
Healthy interactions with authority figures
Career directions based on interests and skills
Healthy relationship skills in their peronal and professional lives
Emotional wholeness
The college experience
Overcoming personal and professional adversity
Students become a part of this group either through referrals by school staff, teachers, counselors, parents, or through self-referral.

Our Mentors
Mentors from the community who want to participate must complete an application, background check and attend a mentor training session through Goodwill Industries of Denver to be active in the group.
Feel free to send us an email for more information