Youth Mentoring Programs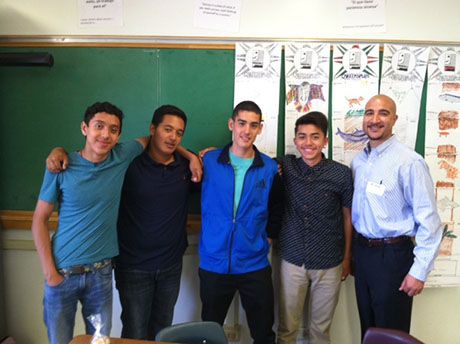 Group Mentoring 
Our Group Mentoring programs allow mentors to work with multiple students in one setting. Typically, a mentor works with a group of 3-5 students to talk about a variety of self-awareness, job readiness or post-secondary preparation topics. These groups meet during the school year at a variety of schools in Denver, Aurora and Adams County. Please click on the following links to learn more about the different types of group mentoring programs:
Summer Bridge Mentoring
Our Summer Bridge Mentoring program is designed to help high school graduates (who will be first generation college students) transition from high school to college successfully. Students are matched up one on one with mentors who have graduated from college. The mentors and mentees meet in group settings over the summer then one on one throughout their first year of college. For more information about this program, please click here.
Our Mentors
Mentors from the community who want to participate must complete an application, background check and attend a mentor training session through Goodwill Industries of Denver to be active in the group.
Feel free to send us an email for more information