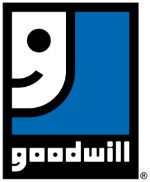 Denver, Colo., April 30, 2020 —Under the guidance of government and health officials, Goodwill of Colorado will begin re-opening select stores throughout the state beginning Friday, May 1, followed by additional openings during the remainder of the month. Goodwill's temporary retail and attended donation center hours will be 10 AM to 6 PM, daily. Stores re-opening for business in Goodwill's northern region on May 1 are:
Castle Rock: 335 Barranca Dr., Castle Rock, CO 80104
Fort Collins: 315 Pavilion Ln., Ft. Collins, CO 80525
Fort Morgan: 1000 E. Platte Ave., Fort Morgan, CO 80701
Greeley: 2510 47th Ave., Greeley, CO 8063
Highlands Ranch: 8585 S. Poplar Way, Highlands Ranch, CO 80130
"Goodwill has worked diligently to create a safe reopening plan that gets our valued employees back to work, keeping in mind the well-being of everyone at each location, especially those most vulnerable," said Goodwill of Colorado President and CEO Karla Grazier. "We are excited to re-open our doors and, in turn, open new doors to opportunity for Coloradans in need. The mission we deliver has never been more vital than it is today.
"Our store re-openings will further support life-changing programs for military veterans, seniors, youth, and individuals with developmental and economic challenges. And we are still operating our essential programs with virtual learning opportunities and other innovative approaches so we can keep changing lives."
Goodwill is following the government's strict new safety guidelines, which include:
Social Distancing Decals on Sales Floor (six feet apart)
Limited Number of In-Store Customers
One-Way Shopping Aisles
PPE Used by Staff
Temporary Closure of Dressing Rooms
Frequent Disinfecting of Public and High-Touch Areas (e.g., tables, countertops, shopping carts)
Additionally, Goodwill welcomes donations of clothing, household items and other gently-used goods and, in partnership with the state's Emergency Management Office, is accepting donations of non-perishable food, masks, scrubs, fabrics and cleaning supplies. All Goodwill donation attendants are using face masks and gloves, as instructed by the Colorado Department of Health. Visit GoodwillDenver.org/Open for more details—including store locations and opening dates.
Visit goodwilldenver.org/open/ for more details—including store locations.
About Goodwill of Colorado
Discover Goodwill of Southern & Western Colorado and Goodwill Industries of Denver (collectively known as Goodwill of Colorado) provides career development resources for more than 100,000 Coloradans with disadvantages each year—including military veterans, seniors, youth, and individuals with developmental and economic challenges. Through its thrift retail operations, donations, corporate partnerships and recycling processes, Goodwill has worked for more than a century in Colorado to ensure individuals have access to career and life pathways that allow them to live to their fullest potential. Visit GoodwillDenver.org and DiscoverMyGoodwill.org to learn more.