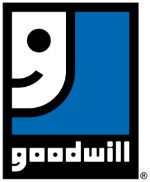 Updated at 1:15 p.m. on April 1, 2020
Goodwill retail stores and standalone donation centers will be temporarily closed until further notice. In-store donation centers and many programs will remain open. Click here to see all open donation locations.
Updated at 7:44 p.m. on 3/23/2020
PLEASE CLICK HERE FOR THE PRESS RELEASE.
Dear Friends of Goodwill,
At Goodwill of Colorado, we share your deep concerns and sadness about the impact coronavirus (COVID-19) is having on our community. We are committed to getting through this crisis together, with the health and safety of everyone as our top priority. However long it takes, we will continue to do everything possible to serve the people of Colorado as we have for decades, by providing vital services to those in need, and by helping people get skills and training to gain independence and take care of themselves and their families.
To support public health efforts, Goodwill is temporarily closing all of our retail locations in Colorado (including Outlets, Déjà Blue and standalone donation centers), until Monday, April 6, 2020. This change will go into effect at 6:00 p.m. on Monday, March 23.
Some of our employees will continue to be paid and some will be furloughed with a return to employment once we reopen. All employees currently signed up for Goodwill's health insurance plan will continue to be covered at least through the end of April.
To be the best stewards of the community's generosity, and to prevent the unsafe conditions that arise when donations are left at unattended sites, our in-store donation centers will remain open from 10:00 a.m. to 6:00 p.m. daily. All items will be placed into quarantine for a minimum of 72 hours and extra precautions are being taken to protect our donors and employees.
Our online storefront continues to operate, with modified scheduling and other essential protocols in place to allow for safe social distancing. Shoppers can browse and purchase thousands of items from the comfort of their own home and proceeds help support Goodwill's mission now and in the future. Get started today at PickGoodwill.com.
We continue to practice social distancing for all Goodwill employees and are taking all necessary steps to help prevent the spread of illness, like frequently washing our hands, and staying home if we feel ill. Additionally, we've cancelled or postponed large gatherings and meetings, and adjusted work accommodations whenever possible.
As for the community programs Goodwill exists to provide, we remain committed to serving and assisting our program participants and employees throughout this crisis.
While some of our programs have also temporarily closed to align with CDC recommendations, many Goodwill programs are crucial for the people we serve. In addition, many of our programs are classified as "essential" and part of the government's "Critical Infrastructure Industry," meaning that continuing operations is critical and promotes our nation's ability to effectively combat this virus. Our Fresh Start Commercial Laundry, for example, will remain fully operational, providing services for entities like VA Clinics in Wyoming and throughout the Front Range and Evans Army Community Hospital.
We are proud to play a valuable role in ensuring the future vitality of our community. Below is a list of all mission-critical services that will remain open. I encourage you to share these resources with your families and friends. For additional details, please visit DiscoverMyGoodwill.org and GoodwillDenver.org.
Business solutions
Fresh Start Laundry
Document Imaging Services
Custodial services for the US Air Force Academy, Schriever Air Force Base, Pikes Peak Community College, Colorado Springs Utilities, the Department of Transportation in Pueblo, and the Colorado Department of Transportation in Denver and Golden
Fresh Start Vehicle Maintenance (commercial vehicles critical to other non-profit agency needs)
Individuals with rehabilitation needs, critical life-sustaining medical transportation needs or developmental disabilities
Your Life Your Way
Residential Services
Community Transportation (GoodWheels) 
Seniors, veterans and individuals with economic challenges who are looking for work or seeking to improve their careers (many of these services can be provided remotely)
Goodwill Staffing Services
IT Training (LIFT)
Low-Income Energy Assistance Program (LEAP)
Colorado Works Subsidized Training and Employment Program (CW STEP)
ReHire Colorado
BankWork$
Employment First
Statewide Employment Support & Job Retention
AgrAbility
Child Care Licensing
ESL Training
Goodwill Paths to Success (GPS)
We are also looking at other ways to drive our mission forward. We have reached out to our partners in our local and state governments and the federal government has asked for help with transportation and laundry needs.
 
During this very difficult time, all of us at Goodwill of Colorado extend our heartfelt best wishes for your family's good health and safety. Thank you for your dedication to our important mission to provide essential services to those in need. The commitment you make to us by shopping and donating time, goods and resources fuels the work that changes lives right here in our Colorado communities. As we strive to move through this together, you have our promise that we will continue doing everything we can to be there for those who need us.
Sincerely,
Karla Grazier
President & CEO
Goodwill of Colorado