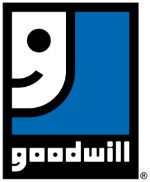 DENVER, Colo. (November 15, 2019) — Known for its retail thrift operations, it's not widely known that Goodwill offers services for disadvantaged students across the Denver metro area. Just one of more than 20 mission programs, Goodwill's Youth Career Development Program addresses deep deficits in graduation rates by providing customized direction and support to under-resourced students every year. Goodwill Industries of Denver—newly merged with Discover Goodwill of Southern & Western Colorado—recognizes that its impact on the local community would not be possible without the support from its loyal funders.   
Goodwill would like to thank the following foundations for contributing funds to support its Youth Career Development Program in the 2019-2020 school year: Wells Fargo Foundation, Charles Schwab Foundation, Union Pacific Foundation, the BBVA Compass Foundation, and the Safeway Foundation.
In the 2018-2019 school year, Goodwill's Youth Facilitators served 13,618 students across 24 schools. These licensed teachers work in high-poverty schools to help young people focus on their career aspirations in order to ensure long-term self-sufficiency and success in the future workforce. Last year, the program helped place 492 students in local jobs and internships.
One of those students, Alexandra Escobedo, was connected to an internship at a local hospital with the help of her Goodwill mentor. "Goodwill made me feel like with them, I'll always have somebody or something," Alexandra says of the experience. "It changes my thoughts of the future. It makes me feel like I can have a bright future." Alexandra is now pursuing a career in the medical field.
Goodwill's Youth Career Development Program reaches students facing barriers to higher education and future employment including but not limited to low-income status, homelessness, family instability, immigrant or refugee status, teen pregnancy, lack of transportation or physical and mental disabilities. Many of the foundations supporting the program in the current school year have been valuable community partners with Goodwill for many years, contributing more than financial support, but also hundreds of volunteer hours within Goodwill's partner schools.
One Goodwill of Colorado
Serving Colorado since 1918, Goodwill's mission is to help individuals achieve greater independence through the power of work and life-transforming programs. We serve more than 100,000 Coloradans each year, including adults with barriers to employment, individuals with developmental and economic challenges, seniors, youth, military veterans, farmers and ranchers. Goodwill's career development programs facilitate job preparation, skills training, employment opportunities, youth mentorship, college preparation and recommendations for agricultural adaptive equipment.
Nearly 90 percent of our annual budget supports community programs, social enterprises and recycling efforts in all 64 Colorado counties. Operating more than 50 stores, donation centers and outlets, Goodwill employs more than 2,700 Coloradans. Learn more at goodwilldenver.org and discovermygoodwill.org.
###