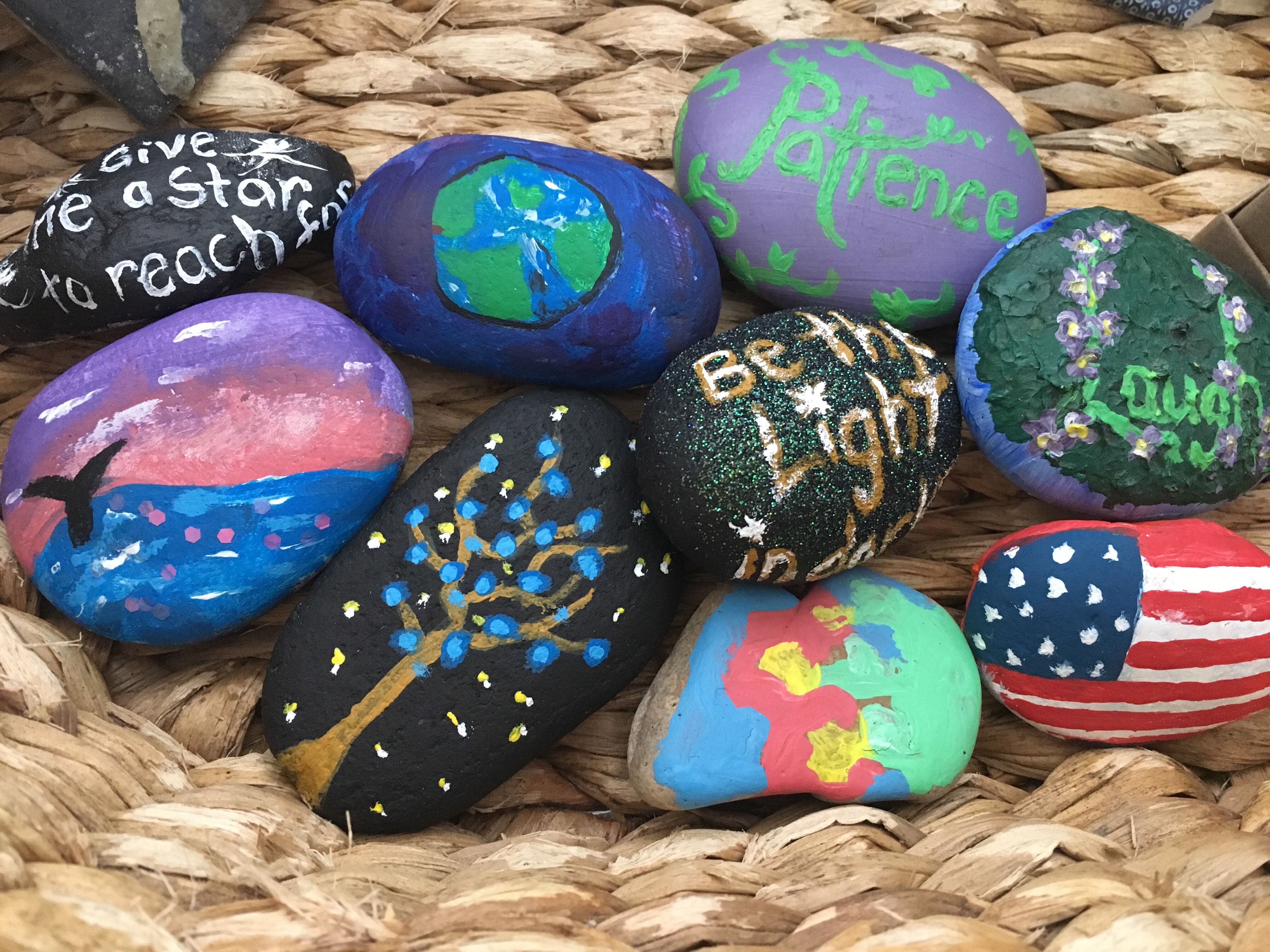 DENVER, Colo. — Goodwill Industries of Denver is hosting local artist and entrepreneur, Sarah Hatfield, at its 21 S. Broadway store in Denver to support her goal of sending hope to her hometown of Paradise, Calif. as the small town continues to recover from the destruction of the devastating Camp Fire. People across the Denver metro area are invited to paint their messages of support on river rocks which Sarah will be using as part of a public art installation in Paradise. Everyone is welcome to come paint a rock in exchange for a one-dollar donation to help with shipping and handling.    
"My focus is on re-imagining, re-designing and re-creating discarded items—or personal treasures that were destroyed in the fire—as a means to emotionally move forward and re-inspire creativity in life," said Sarah Hatfield, founder of Simply Sarah Organize Design. "Goodwill is the perfect place to bring the community together to spark your creative eye. Many of the items I'm using in my art installation I discovered at Goodwill, and I hope to spark that creativity in others as they shop."
"We're so excited to partner with Sarah on her art installation for Paradise.  Her goal to spread hope to her hometown aligns with Goodwill's mission to spread hope through the Power of Work, and we're thrilled she's given new life to items she's purchased at Goodwill to include in her artwork," said Jessica Hudgins Smith, PR & Digital Media Manager for Goodwill Industries of Denver. "Colorado is no stranger to the devastation wildfires can inflict on a community, so we're glad we are able to show our support all the way from Colorado."
WHAT:
A community collaboration to create art and spread hope to the people of Paradise, California in the aftermath of the Camp Fire. For at least a one-dollar donation, attendees can paint a rock that will be included in Sarah's art installation in Paradise, Calif. Funds raised will cover the shipping and handling costs of transporting the rocks to California.
WHEN:
Saturday, March 2
9 a.m. – 3 p.m.
WHERE:
Goodwill
21 S. Broadway
Denver, CO 80209
About Goodwill Industries of Denver
Goodwill Industries of Denver provides career development resources for tens of thousands of Coloradans with barriers to employment. Goodwill's community programs facilitate job preparation and skills training for at-risk youth, struggling families and individuals with disabilities. Through its thrift retail operations, donations, corporate partnerships and recycling processes, Goodwill is ensuring that every individual in our community has the opportunity to live to their fullest potential and overcome obstacles to find success and self-sufficiency. Goodwill Industries of Denver began its legacy of community impact in the Mile High City in 1918. Visit www.goodwilldenver.org to learn more about its 100 year history in Denver.
About Simply Sarah Organize Design
Created by Sarah Hatfield, Simply Sarah Organize Design offers personalized organization consultations with a focus on re-imagining, re-designing and re-creating personal treasures as a means to emotionally move forward and re-inspire creativity in life. Sarah describes herself as a holistic storyteller facilitating life and love. As a Mathematics Educator, Sarah has helped students understand a language of science. Now as an entrepreneur, she uses all of her experiences to facilitate a life better lived. Sarah uses pattern-finding and problem-solving to help others organize their homes. In the process, she helps bring new life to dusty treasures by reimagining ways to display them, or by reimagining the piece itself.
###