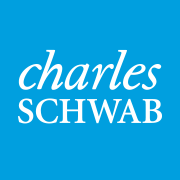 DENVER, Colo. — The Charles Schwab Foundation is committed to supporting Colorado's youth by awarding $10,000 to Goodwill Industries of Denver. The grant award will support Goodwill's career development programming for disadvantaged students across the Denver metro area. With a mission to put Coloradans in need on a path to independence and self-sufficiency, Goodwill Industries of Denver serves more than 13,000 students by providing career planning, mentoring, internships and other resources at high poverty schools across five local school districts.
"The Schwab Community Ambassador Team is delighted to support Goodwill's Youth Career Development Program in Denver," said Sr. Team Manager and Schwab Community Ambassador Bryce Harman who is also a long-time volunteer with Goodwill Denver.  "Schwab's culture places a focus on giving back to the communities in which we do business, and the important work this program achieves provides a solid foundation  for local youth who dream of a successful career. We look forward to continued coordination between our organizations in order to increase financial literacy and contribute to youth career preparedness."
During the 2017-2018 school year, 94 Charles Schwab employees volunteered their time supporting students participating in Goodwill's youth career development programming. In total, these employees contributed 310.5 hours of donated time to Goodwill's mission.
"We are so grateful for the support and commitment of our dedicated corporate partners like Charles Schwab," said Karla Grazier, Interim President and CEO of Goodwill Industries of Denver. "Equally as important as the funding Schwab is providing, the admirable number of volunteer hours Schwab employees are spending in our classrooms are what allows Goodwill to impact the lives of thousands of students every year in truly meaningful ways."
Goodwill's youth career development programs deliver instruction with an emphasis on real-world experience and learning. Goodwill youth facilitators are licensed teachers working in nearly 30 schools across five school districts. The career-readiness curriculum includes one-on-one and group mentoring, resume writing workshops, career panels, mock interviews, as well as college and work site visits. Last year, Goodwill placed 545 students in jobs and internships.
About Goodwill Industries of Denver
Goodwill Industries of Denver provides career development resources for tens of thousands of Coloradans with barriers to employment. Goodwill's community programs facilitate job preparation and skills training for at-risk youth, struggling families and individuals with disabilities. Through its thrift retail operations, donations, corporate partnerships and recycling processes, Goodwill is ensuring that every individual in our community has the opportunity to live to their fullest potential and overcome obstacles to find success and self-sufficiency. Goodwill Industries of Denver began its legacy of community impact in the Mile High City in 1918. Visit www.goodwilldenver.org to learn more about its 100 year history in Denver.
About Charles Schwab Foundation
Charles Schwab Foundation is a private, nonprofit organization funded by The Charles Schwab Corporation. Its mission is to create positive change through financial education, philanthropy, and volunteerism. More information is available at www.aboutschwab.com/community. The Charles Schwab Foundation is classified by the IRS as a charity under section 501(c)(3) of the Internal Revenue Code. The Foundation is neither a part of Charles Schwab & Co., Inc. (member SIPC) nor its parent company, The Charles Schwab Corporation. Charles Schwab Foundation and Goodwill Industries of Denver are unaffiliated entities.