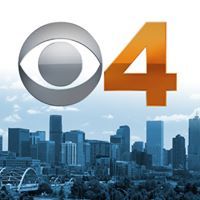 DENVER, Colo. – A group of youth mentorship programs, including Goodwill's Youth Career Development Program, are teaming up with Chris Harris, Jr. of the Denver Broncos for the NFL's shoe design contest! The league started the "My Cause My Cleats" program in 2016 as a players can wear cleats designed to represent a cause of their choice. Many players will commission the hottest designer to create their cleats, but the Broncos' own Chris Harris, Jr. has partnered with Mentor Colorado to allow students to design a cleat for him!
A mentee from one of the following organizations is currently working on designing a clear for Chris Harris, Jr.:
Goodwill Industries of Denver
Denver Kids Inc.
Denver Urban Scholars
Friends First
Gunnison Valley Mentors Partners
Tatyana Mosley is a graduate of Hinkley High School. That's where she got connected to Goodwill. Thanks to her Goodwill Youth Facilitator, Tatyana participated in Goodwill's Summer Bridge Program and graduated from the BankWork$ program. She's now working at U.S. Bank! We are so proud to have Tatyana representing Goodwill in the "My Cause My Cleats" competition! We hope her design is chosen and Chris Harris Jr. wears her cleat during the Broncos vs. Bengals game on December 2! Watch Tatyana's interview on CBS4 Denver here!
Join Chris Harris Jr. and the mentoring movement in Colorado. Become a mentor today! Explore Goodwill's mentoring opportunities here.