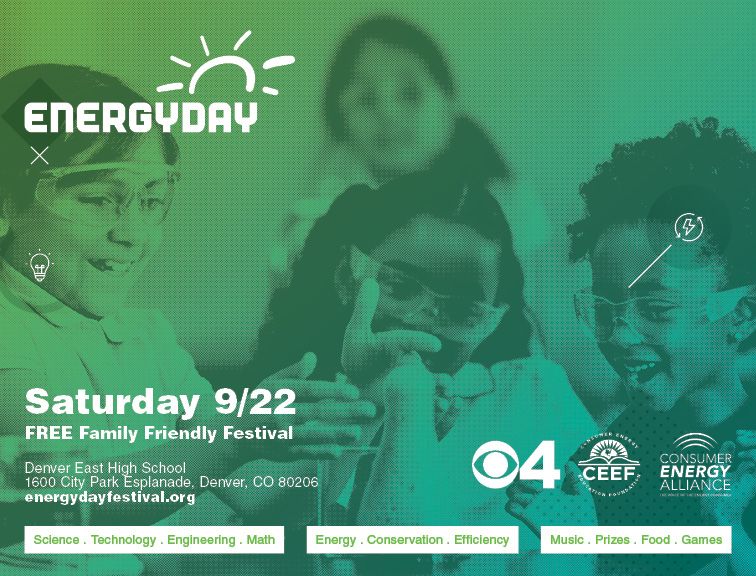 DENVER, Colo. – Goodwill Industries of Denver is a proud sponsor of Energy Day Colorado this year! Energy Day is a FREE family festival consisting of nearly 70 interactive demonstrations and exhibits that teach students and their families about the various forms of energy and science, technology, engineering and mathematics that go into energy and STEM careers. The festival also focuses on efficiency and conservation while providing opportunities for students to interact with energy and STEM experts to help spark an interest in these careers. This is a great opportunity for you, your family, and especially any students you mentor, to learn more about STEM careers. Be sure to stop by the Goodwill booth to learn more about Goodwill's STEM Initiative! We'll see you there! Watch the highlights from last year's Energy Day here!
September 22, 2018
11 a.m. to 4 p.m.
East High School
1600 City Park Esplanade
Denver, CO 80206
Energy Day is presented by the Consumer Energy Alliance (CEA) and the Consumer Energy Education Foundation (CEEF).