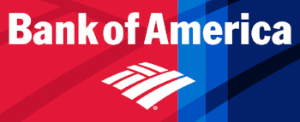 DENVER, Colo. – Goodwill Industries of Denver is thrilled to receive a $10,000 grant from the Bank of America Charitable Foundation to support BankWork$®. The intensive eight-week training program provides a pathway to a successful career in the banking industry and helps graduates find jobs at local financial institutions. Every BankWork$® session is tuition-free and culminates in a graduation ceremony and hiring fair where representatives from local banks interview graduates for current job openings.
With an 81% job placement rate among graduates and an average hourly wage of $14.46 per hour in the Denver metro area, BankWork$® is changing lives for Colorado families. "Right before I joined BankWork$®, I was struggling to find work that fit my career goals, and I wasn't getting any traction," said BankWork$® graduate Brady Avery. "After completing the program, I received multiple job offers and ended up accepting a position as a Relationship Banker at Bank of America."
"BankWork$® has proven successful in providing skills-intensive curriculum that prepares graduates for a rewarding career in banking," said Jodi Rolland, Colorado State and Denver Market President for Bank of America. "We are so proud to be a part of the success this program has demonstrated in creating the possibility of greater economic mobility for individuals and their families in Denver."
Goodwill Industries of Denver has been facilitating the BankWork$® program in the metro area since the fall of 2016, thanks in part to Bank of America's ongoing support. To date, Bank of America has hired eight of the program's total 130 graduates in Colorado. With the $10,000 grant, Goodwill Denver hopes to serve 125 individuals across six groups of students.
BankWork$® is the only financial training program in Colorado endorsed by the Colorado Bankers Association. Goodwill is currently teaching two classes simultaneously—one at its headquarters facility located at 6850 Federal Blvd. in Denver, and one at the training center inside the Goodwill store located at 15509 E. Iliff Ave. in Aurora. The next graduation ceremony and hiring event will take place at the Commons on Champa on Thursday, August 16.
About BankWork$
BankWork$® was started in 2006 in Los Angeles by The Sheri and Les Biller Family Foundation in partnership with regional workforce development leader JVS Los Angeles. As part of a five-year $4 million national expansion in partnership with Bank of America, U.S. Bank, Wells Fargo, and the Sheri and Les Biller Family Foundation, the program will be in 12-15 markets by 2019. For more information, visit www.bankworks.org.
About Bank of America
Bank of America is guided by a common purpose to help make financial lives better, through the power of every connection. We're delivering on this through responsible growth with a focus on our environmental, social and governance (ESG) leadership. ESG is embedded across our eight lines of business and reflects how we help fuel the global economy, build trust and credibility, and represent a company that people want to work for, invest in and do business with. It's demonstrated in the inclusive and supportive workplace we create for our employees, the responsible products and services we offer our clients, and the impact we make around the world in helping local economies thrive. An important part of this work is forming strong partnerships with nonprofits and advocacy groups, such as community, consumer and environmental organizations, to bring together our collective networks and expertise to achieve greater impact. Learn more at about.bankofamerica.com, and connect with us on Twitter at @BofA_News.