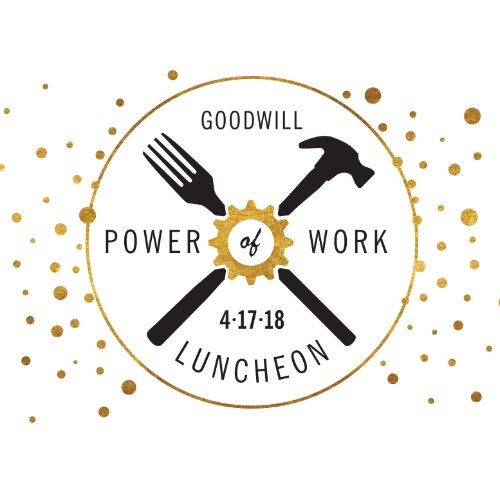 DENVER, Colo. – Goodwill Industries of Denver is excited to recognize four brave program participants and one Community Leader at its Annual Power of Work Luncheon on Tuesday, April 17 at the Hyatt Regency Denver. Described as one of the most inspirational nonprofit events in Colorado, this year's luncheon will be extra special as Goodwill celebrates 100 years of service in the Denver metro area. The 2018 Power of Work Award winners have overcome barriers including Down Syndrome, a string of family tragedies, a rocky past and developmental delays. Goodwill will also present two-time Olympian, entrepreneur and philanthropist Jeremy Bloom with the Community Leader Award for his outstanding commitment and dedication to giving back to his community.
WHAT:
A charity fundraiser for Goodwill Industries of Denver
WHO:
Stuart Davie: President and CEO, Goodwill Industries of Denver
Jeremy Bloom: Founder, Wish of a Lifetime Charity; CEO, Integrate; Community Leader Award recipient
Donna Helfrich: Inspiration Award recipient
Madisyn Higgins: Inspiration Award recipient
Edward Smith: Opportunity Award recipient
Talieayh Wise: Bright Future Award recipient
WHEN:
Tuesday, April 17, 2018
11 a.m. - 1 p.m.
WHERE:
Hyatt Regency Denver at Colorado Convention Center
650 15th St.
Denver, CO 80202