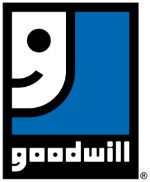 DENVER, Colo. – Goodwill Industries of Denver is hosting its annual Major Mock Scholarship Interviews at Hinkley High School on Thursday, February 8, 2018. More than 100 students from across the state of Colorado will be gathering in Aurora to gain critical practice and interview experience in a realistic setting before being interviewed for major scholarship opportunities from organizations like the Daniels Fund, the Boettcher Foundation and the Gates Scholarship. More than 170 volunteers from businesses including Bank of America, DaVita, Oracle, Pinnacol and State Farm have signed up to conduct panel interviews for each student. Goodwill hosts its Major Mock Scholarship Interviews every year as part of its youth career development programming that serves nearly 16,000 Colorado students annually.
WHAT:
An opportunity for students across Colorado to get extra help and practice from community leaders as they prepare for their scholarship interviews.
WHEN:
Thursday, February 8
5:30 - 8 p.m.
WHERE:
Hinkley High School
1250 N. Chambers Blvd.
Aurora, CO 80011
WHO:
Stuart Davie: President & CEO of Goodwill Industries of Denver
Jennifer Newman: Individual Giving Fundraiser of Mile High United Way and former Daniels Scholar