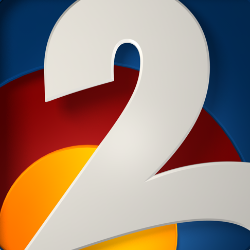 DENVER, Colo. – Goodwill Denver is hosting its first ever Moonlight Masquerade on Friday, October 20 at the ART Hotel in Downtown Denver. It's a fundraiser for Goodwill's programming and will help launch the organization into its 100-year anniversary! Goodwill celebrates 100 years in Denver in 2018! 100 percent of the money raised at the event will support Goodwill's mission to provide education, career development and employment opportunities to Coloradans in need.
As part of Goodwill's fundraising efforts, they will be selling masks hand-made by participants in Goodwill programs at the event. These individuals have physical and developmental disabilities and come to Goodwill to be active members of their community. They spent a few weeks making dozens and dozens of these masks all in an effort to raise money for Goodwill programs.
Click here to see the hand-made masks featured on Daybreak on Colorado's Own Channel 2.