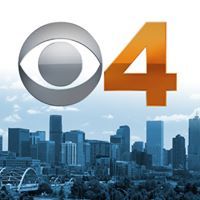 DENVER, Colo. – A young woman is thrilled to have earned a job at the Denver Zoo. She is a success story of Goodwill's Career Development Program.
Madisyn Higgins has a developmental disability, but it doesn't stop her from working hard. This summer she showed up early, always with a smile, and so impressed her bosses that they want her around permanently.
Washing dishes isn't drudgery, it is part of a dream come true for Madisyn. She may be the most enthusiastic member of the cleanup crew at the zoo's Samburu Grill.
She's always on the go, always with a giggle.
"I love it here, it's fun," the 20-year-old told CBS4 Health Specialist Kathy Walsh.
Madisyn was placed at the zoo through Goodwill with help from a partnership with the Colorado Department of Vocational Rehabilitation and Denver Public Schools. She had support from her Goodwill job coach, Vanessa Cruz. The goal was to gain real work experience and permanent employment.
Click here to read the full article and watch Madisyn's store on CBS Denver.