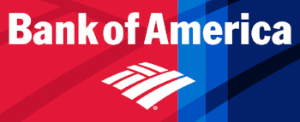 DENVER, Colo. – Goodwill Industries of Denver is excited to announce the Bank of America Charitable Foundation is supporting its BankWork$™ program with a $10,000 grant. BankWork$™ is a free financial services job training program that serves individuals with barriers to employment. A national program, BankWork$™ began in 2006 and has thousands of graduates now working as bank tellers, customer service representatives and personal bankers at leading financial institutions across the country.
"We recognize that addressing long-term success through skills-building and jobs is critical to achieving greater economic mobility across Denver," said Jodi Rolland, Colorado State and Denver Market President for Bank of America. "We're a long-standing partner with BankWork$ because they have a great model for helping create economic sustainability within an industry that pays family-wage jobs and has opportunities for economic advancement."
Goodwill Industries Denver recently celebrated its third class of graduating BankWork$ students with 19 future bankers receiving their certificates endorsed by the Colorado Bankers Association in a ceremony held on Tuesday, May 23 at the Commons on Champa in Downtown Denver. The average job placement rate in Denver after graduation is currently 85%.
The BankWork$ six-week summer session will begin on June 19 at the Goodwill located at 15509 E. Iliff Avenue, Aurora, CO 80013. In addition to Bank of America's philanthropic support, bank employees will visit the BankWork$ classroom as volunteer guest lecturers throughout the curriculum to provide hands-on training, using insights from Bank of America's Better Money Habits program. Bank of America currently employs three BankWork$ graduates in the Denver metro area and plans to participate in the hiring event following the next graduation ceremony on Wednesday, August 9.
About Bank of America
At Bank of America, our focus on Environmental, Social and Governance (ESG) factors is critical to fulfilling our purpose of helping make people's financial lives better. Our commitment to growing our business responsibly is embedded in every aspect of our company. It is demonstrated in the inclusive and supportive workplace we create for our employees, the responsible products and services we offer our customers, and the impact we make around the world in helping local economies thrive. An important part of this work is forming strong partnerships with nonprofits and advocate groups, such as community and environmental organizations, in order to bring together our collective networks and expertise to achieve greater impact. Learn more at bankofamerica.com/about, and connect with us on Twitter at @BofA_News.