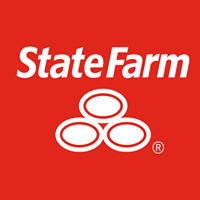 DENVER, Colo. – Goodwill Industries of Denver is excited to announce State Farm™ is supporting its BankWork$™ program with a $15,000 Good Neighbor Citizenship grant.
Goodwill is currently teaching its third group of BankWork$™ students in a classroom located within the organization's retail store located at 15509 E. Iliff Avenue location in Aurora. BankWork$ is a free, eight-week financial services job training program that serves individuals with barriers to employment. A national program, BankWork$™ began in 2006 and has thousands of graduates now working as bank tellers, customer service representatives and personal bankers at leading financial institutions across the country.
"State Farm™ is proud to collaborate with Goodwill in facilitating this job training program through our giving grant," said Public Affairs Community Specialist Tamara Pachl. "The BankWork$™ program aligns with our company's focus on community development and helping people realize their dreams. Congratulations to the BankWork$™ graduates for their commitment to building a better future." State Farm™ team members plan to visit the BankWork$ classroom as volunteer guest lecturers to supplement the curriculum with industry insight.
Goodwill's second BankWork$™ class graduated on March 2 and has seen a 75% placement rate with 15 of the 20 graduates accepting job offers at banks in the Denver metro area including Academy Bank, Bank of America, Bank of the West, Wells Fargo and U.S. Bank. Denver's inaugural BankWork$™ class graduated in October and has an 85% retention rate after six months. The next BankWork$™ graduation ceremony is set for Tuesday, May 23 at 8:30 a.m. at the Commons on Champa located at 1245 Champa Street in Downtown Denver.