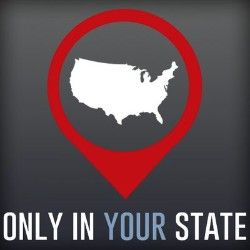 DENVER, Colo. – Do you want to pop some tags? Do you have $20 (or more… or less) in your pocket? Or maybe you just need some new furniture and are on a tight budget? No matter your wants or needs, you are guaranteed to find it at a GREAT price at one of these 7 incredible Denver thrift stores:
Mile High Thrift Store (Denver Southwest)
As a lover of thrifting and bargain hunting, I can't help but gush about Mile High Thrift, which is home to not only TWO large store fronts (one in Denver and one in Northglenn), but also a large variety of anything you could possibly want! (Note: Mile High Thrift only accepts cash, so go prepared or pay extra at the in-store ATM.)
Goodwill (Denver Baker)
Do you think a Goodwill is a Goodwill is a Goodwill? Then you have obviously never visited the charming Goodwill on South Broadway, which feels more like a warm and charming locally-owned mom and pop shop than it does a second-hand store!
Déjà Blue Boutique (Denver Cherry Creek)
Are you having a hard time finding name brands at Goodwill? That could be because they are all at Déjà Blue; a Goodwill-owned boutique that sells all of your favorite name brands a killer price
Click here to see the full list on onlyinyourstate.com.