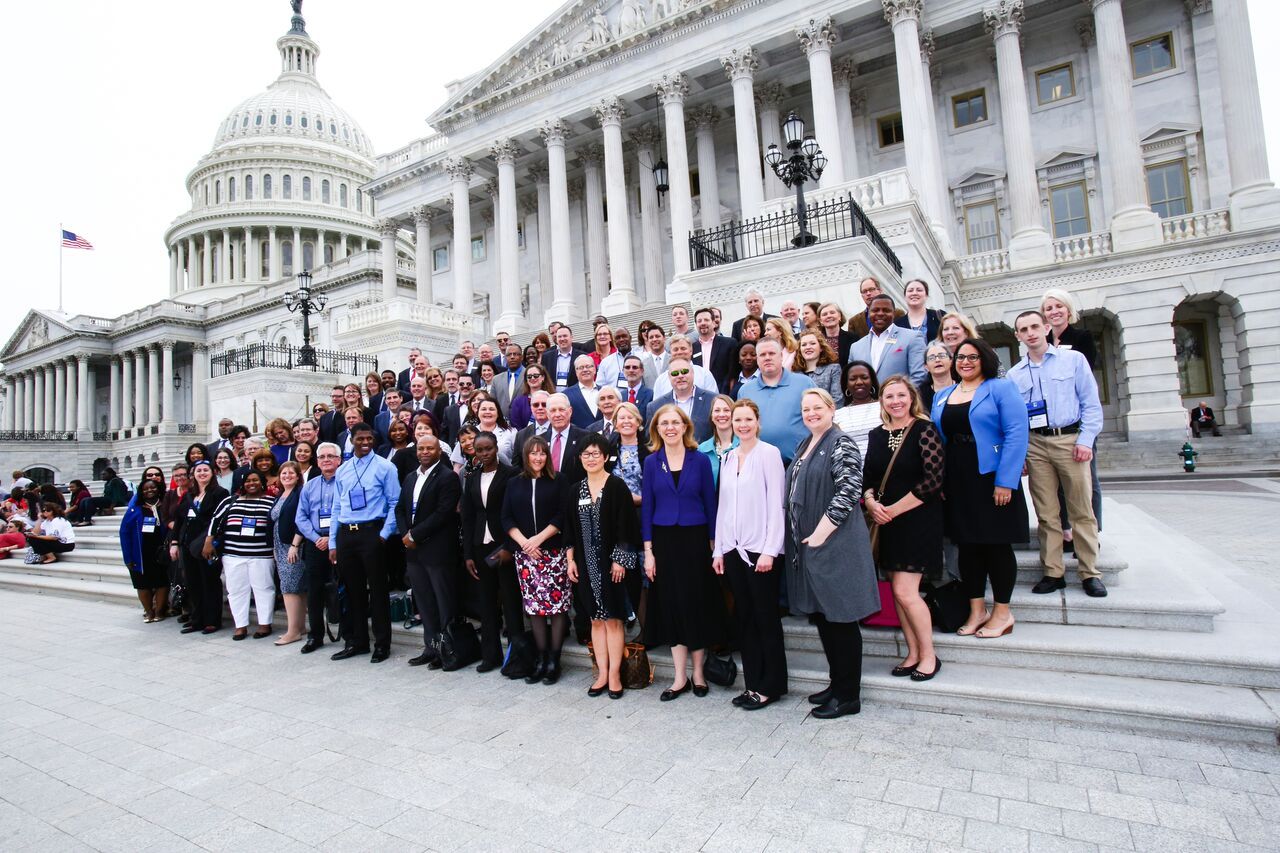 DENVER, Colo. – On Thursday, April 6, more than 120 Goodwill advocates, including CEOs, staff, board members and program participants from across the country, gathered in Washington, D.C. as part of Goodwill®'s Advocacy Event: Ten Years of Goodwill on the Hill.
Organized by Goodwill Industries International, attendees met with hundreds of lawmakers to advocate for increasing federal investments in workforce programs, protecting charitable giving incentives and reauthorizing the Career and Technical Education Act.
Among the advocates were South High School graduate Amodj Manga and Goodwill Denver Youth Services Specialist Ruthann Kallenberg. As a refugee from Senegal not knowing a word of English, Manga got help from Kallenberg throughout high school as part of Goodwill Denver's Newcomers Program. Eight years later, Manga is now getting ready to graduate from University of Colorado in Colorado Springs with a sociology degree.
Thrilled to represent the state of Colorado in the nation's capitol, Manga and Kallenberg met with several congressional staff members including individuals from Senator Michael Bennet and Senator Cory Gardner's teams. Advocating for Goodwill Denver's youth programming, Manga shared her own story of how Goodwill has impacted her. "[Goodwill] paved the path for myself and others. Goodwill has become a family to me," Manga reflected. "Everyone I've met along the way taught me what it meant for someone to care."
"It's been such a joy to know Amodj for the past eight years," said Kallenberg. "It's been great to be a part of so many life-changing moments: from dropping her off at college for the first time, to listening to her interview with CEO Jim Gibbons of Goodwill International and hearing her talk about how Goodwill has impacted her life. I had chills!"
Manga describes her trip to D.C. as a once in a lifetime experience.
Goodwill continues to encourage the public and all Goodwill stakeholders to do their part by sending an action alert via Goodwill's Legislative Action Center.