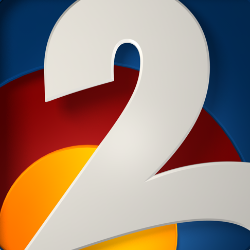 DENVER, Colo. – Students from Goodwill's Student Advisory Council modeled prom attire on Daybreak on Colorado's Own Channel 2. Each of the students' outfits were from Goodwill's Déjà Blue Boutique in the Cherry Creek North Shopping District.
When it was time for West High School Student Body President Hillari De Leon to model her dress and accessories, KWGN Traffic Reporter Sam Boik noticed her necklace looked familiar. Turns out, Boik had donated the same gold necklace to the Goodwill Donation Center on Clayton and 6th Avenue last month! It was a perfect way to see how a Goodwill donation can get new life!
Click here to watch the fashion show and Sam Boik talking about her necklace on Daybreak.