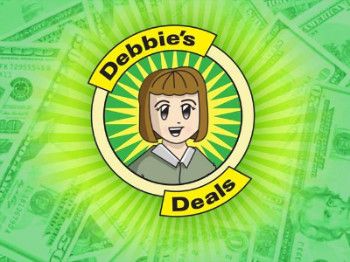 DENVER, Colo. – It's time for the latest round of freebies, coupons and deals.
Free dental care
Risas Dental and Braces is opening its fifth Colorado location, in north Aurora, Saturday (Feb. 25) and to celebrate, that location is offering FREE dental service from 8 a.m. to noon. Patients can select from one of four dental treatment options -- basic cleaning, one cavity filling, one extraction or complete exam with X-rays. It's first come, first served. The new location is at 11479 E Colfax Ave, Aurora, CO 80010 (near Moline St.) Thanks to Beth for this tip.
Whole Foods
Whole Foods is closing its store on Baseline this weekend. The Boulder Daily Camera says everything is 50% off this weekend at the Baseline store.
Goodwill Denver
Goodwill is having a sale on Saturday! Get jeans for $.99 and 50 percent off nearly everything else.
Click here to check out more of Debbie's Deals.