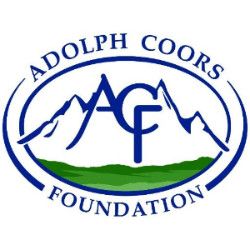 DENVER, Colo. – The Adolph Coors Foundation awarded Goodwill Industries of Denver a $15,000 grant to serve more than 18,000 students in the Denver metro area and northern Colorado. The Foundation's investment into Colorado's future workforce will provide career development programming that will help put at-risk students on a path to a successful career.
"Goodwill Denver's Youth Career Development Programs are filling a sizeable life and career-skills gap in many of Denver's worst-performing middle and high schools," said Rachel Rivest, program officer of the Adolph Coors Foundation.
Known for its thrift stores, Goodwill Industries of Denver helps tens of thousands of Coloradans in need every year. With a focus on at-risk students, Goodwill has licensed teachers in 36 schools in the region. Its youth career development programs deliver instruction with an emphasis on real-world experience and learning. The career-readiness curriculum includes one-on-one mentoring, resume writing workshops, career panels, mock interviews, as well as college and work site visits.
"We are extremely grateful for the loyal support from the Adolph Coors Foundation," said Stuart Davie, President and CEO of Goodwill Industries of Denver. "We wouldn't have such a positive impact on so many students without the commitment the organization has shown us." The Adolph Coors Foundation has been a supporter of Goodwill Denver since 1979.
About the Adolph Coors Foundation
The Adolph Coors Foundation supports organizations that promote the western values of self-reliance, personal responsibility, and integrity. The Foundation believes these values foster an environment where entrepreneurial spirits flourish, helping Coloradans reach their full potential. It places a high priority on programs that help youth to prosper, encourage economic opportunities for adults, and advance public policies that reflect our nation's founding principles. Traditional areas of support include one-to-one mentoring programs, paid on-the-job training, and a variety of self-help initiatives. In each of its giving areas, the Foundation seeks evidenced-based results. Visit coorsfoundation.org to learn more.