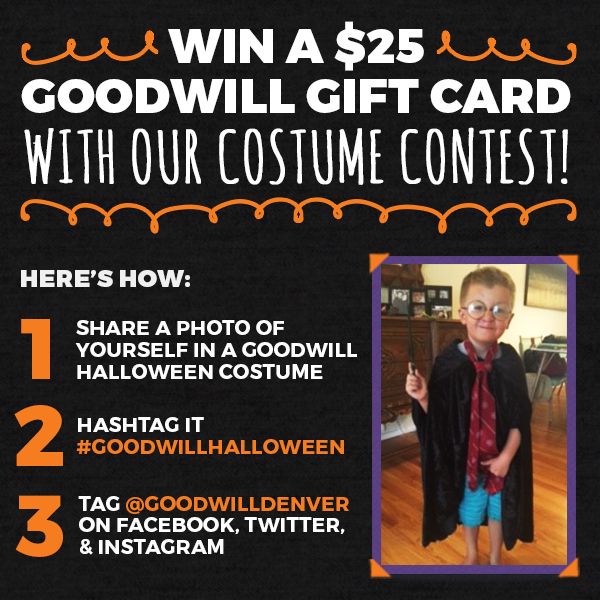 Enter to Win a $25 Gift Card to Goodwill!
We know you're fans of ours, otherwise you wouldn't be reading this! We want to reward you by giving away a $25 gift card. All you have to do is share your photos of your Halloween costumes with us! You have until October 31 at midnight to enter. Feel free to submit more than one entry! We'll pick a random winner on November first.
Contest Rules:
1. Share a photo of yourself (or a family member) in a Halloween costume you got at Goodwill.
2. Hashtag it #GoodwillHalloween
3. Tag @GoodwillDenver on Facebook, Twitter and Instagram
Tell us in your captions which store location you visited and how you built your costume out of #GoodwillFinds! Make sure you tag @GoodwillDenver, so we see your post and know you're local! This contest is for Goodwill Denver shoppers only. The gift card is only valid at Goodwill retail locations across the Denver metro area and northern Colorado. By participating you agree to let Goodwill use your photo for its website and other social media platforms.