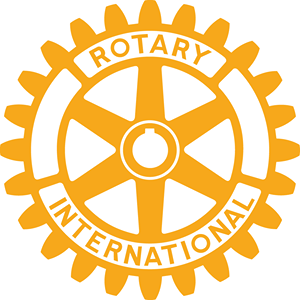 DENVER, Colo. – Goodwill Industries of Denver is excited to announce a new partnership with the Rotary Club of Evergreen. As part of the rotary's annual Recycle Round-Up, Goodwill Denver will make sure all the unwanted materials dropped off by the Evergreen community will be recycled responsibly.
"We're absolutely delighted to be entering into this new partnership with Goodwill Industries of Denver," said Linda Lovin, President of the Rotary Club of Evergreen. "The logistical and technical expertise that they will bring to our Rotary Recycle Round-Up will enable us to recycle a record amount of Evergreen's unwanted materials and help us keep our mountain community Ever-green." Over the last six years, the Evergreen Rotary Round Up has recycled over 375,000 pounds of electronics—on average over 60,000 pounds each year. Thousands of tires have also been safely recycled through the program.
Goodwill Industries of Denver will be providing four trailers for the Recycle Round-Up that will be held on Saturday, September 24 at the Evergreen Country Day School. The full trailers will then be driven back to the R2:2013 Certified recycling facility at Goodwill Denver headquarters.
Goodwill Industries of Denver is the only Goodwill chapter in the country with the R2:2013 Certification to date. As one of the electronics recycling industry's most widely recognized certifications, the R2:2013 Standard ensures transparency and environmental responsibility through strict comprehensive health, safety and security audits.
"Responsibly recycling donations that we are unable to sell in our stores is of utmost importance to this organization," said Stuart Davie, President and CEO of Goodwill Industries of Denver. "We're proud to be leading the way in terms of electronics recycling, and we're looking forward to helping the Rotary Club of Evergreen ensure its community is getting rid of its unwanted stuff in an environmentally safe way." Last year, Goodwill Industries of Denver recycled more than 39 million pounds of goods.
WHAT:
Evergreen Rotary's Annual Recycle Roundup
WHEN:
Saturday, September 24
9.00 a.m. to 2.00 p.m.
WHERE:
Evergreen Country Day School (behind Home Depot in El Rancho, Evergreen.)
1036 El Rancho Road
Evergreen, CO 80439