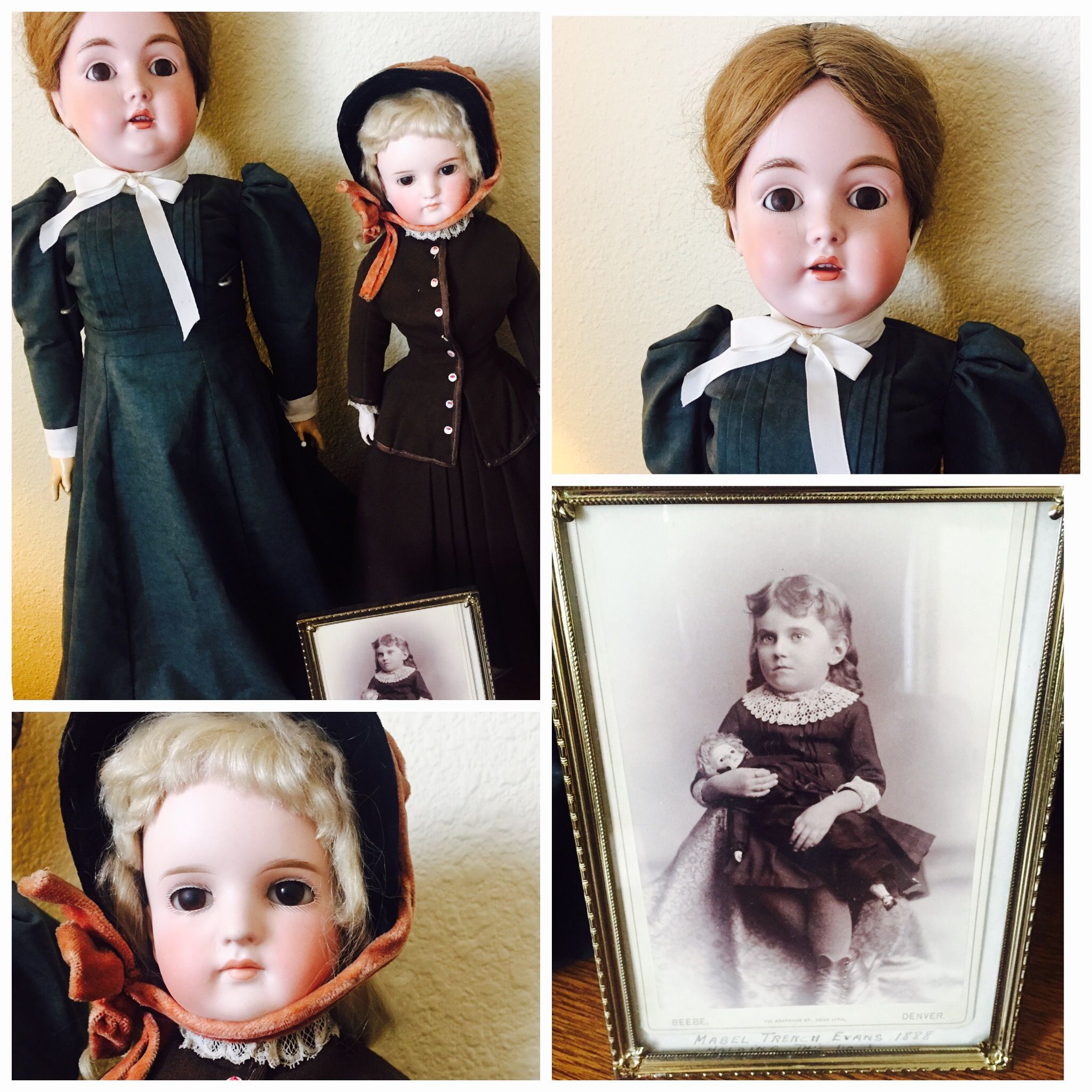 DENVER, Colo. – Dating back to the early 1900s, these dolls not only represent the early days of Goodwill Industries of Denver, but the early days of Denver itself. The 2-foot-high doll represents Melissa Briggs. Briggs was a prominent Methodist deaconess who founded the Denver chapter of Goodwill in 1918. She was often seen around town riding her bicycle collecting donations. The doll's replica bicycle is currently being repaired.
The second smaller doll once belonged to Anne Evans. Anne's father was John Evans, Governor of Colorado Territory from 1862 to 1865, namesake of Mount Evans and the city of Evans. John Evans founded the Denver Seminary, which is now Denver University. In the photo on the bottom right, Anne is pictured holding the doll on the bottom left.
Chief People Officer of Goodwill Industries of Denver, Joyce Schlose, loves the history of these dolls so much, she keeps them on display in her office in the headquarters building located at 6850 Federal Boulevard. She encourages visitors to check them out and is happy to share the stories associated with them.