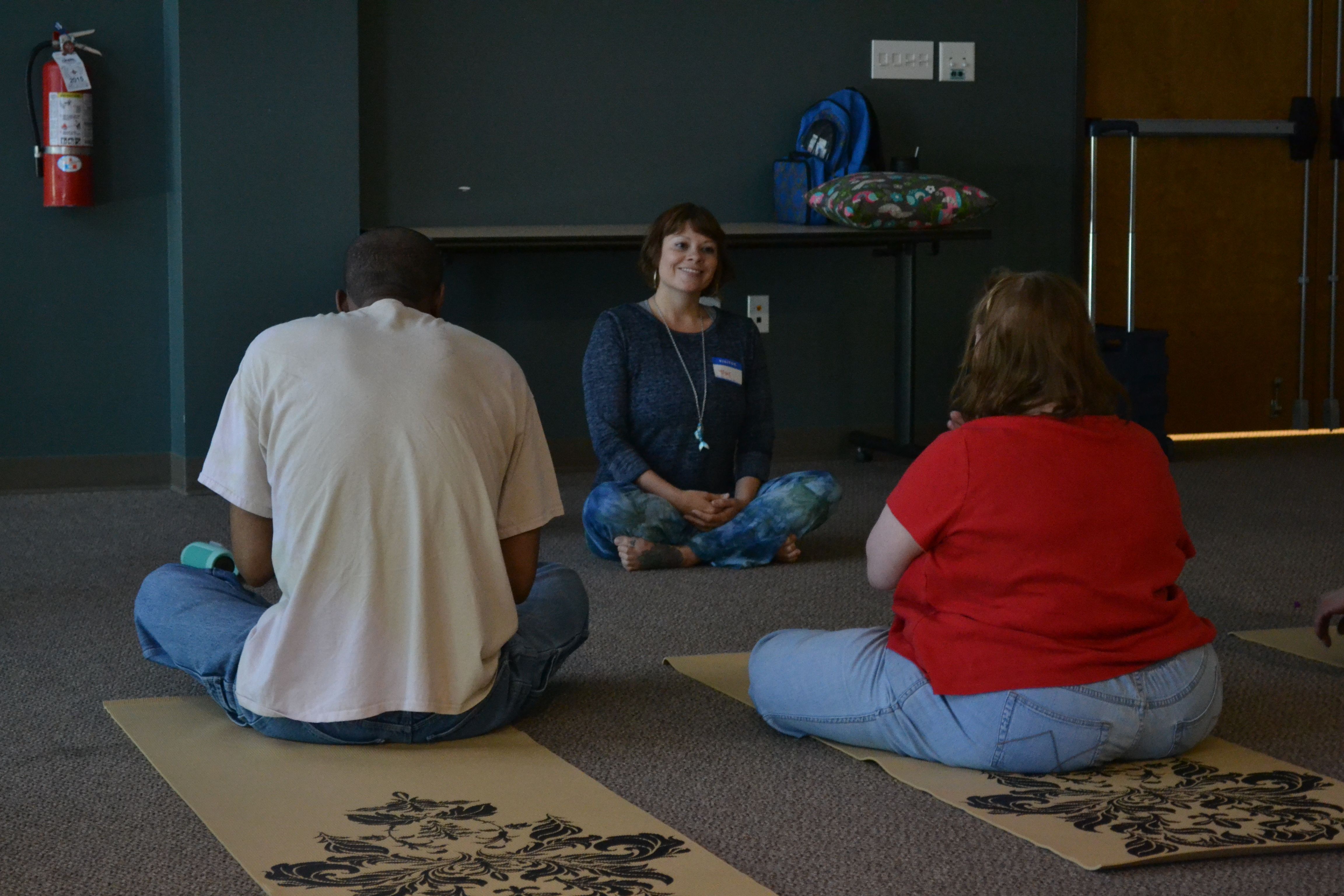 DENVER, Colo. – Goodwill Industries of Denver is excited to host yoga classes for its day program participants this summer. These individuals have physical, intellectual and developmental disabilities and come to Goodwill to participate in the life of their community.
The classes will be led by Mary Sims, Health Care Advocate and Wellness Educator for Advocacy Denver. "The goal of this initiative is to bring yoga to a community that yoga typically is not accessible to," said Sims. "Yoga can help these individuals build confidence, ease anxiety and improve their fitness and flexibility levels." The yoga course will focus on grounding with mostly seated poses and some very basic balancing poses. Classes are scheduled for Mondays July 18 and July 25 from 10 a.m. to 11 a.m. each day.
Goodwill believes everyone—regardless of ability—deserves the right to live, learn, play and work in the community with dignity. These yoga classes are a great way for us to be able to enrich the lives of individuals with disabilities. In addition to its day programs for Coloradans with disabilities, Goodwill Industries of Denver provides support and employment opportunities in jobs like bike maintenance, janitorial services, e-commerce and commercial services.