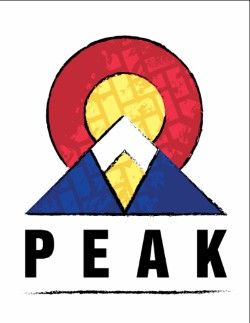 DENVER, Colo. – Goodwill Industries of Denver is honored to be recognized as the top large brand by the Colorado American Marketing Association (AMA). Goodwill's marketing team took first place in the Summit category at the regional AMA's The Peak awards ceremony on Thursday, June 13. Brands in the Summit category have 30 retail locations or more.
Vanessa Clark, Senior Director of Marketing at Goodwill Industries of Denver, accepted the award on behalf of her team. "I'm humbled and thrilled to be recognized for the work we're doing at Goodwill Denver," Clark said. "It's a privilege to work with the most talented people in your industry. I'm so proud of all of them."
Goodwill Industries of Denver was honored for its En Vogue Fashion Show Fundraiser, its printed Annual Report and its integrated Faces of Goodwill marketing and advertising campaign. All three projects engage the public and seek to inform, educate and insight action. Goodwill has a multidimensional mission and a complex business model. These marketing strategies successfully make a clear connection between Goodwill's retail stores and its free career development programs for Coloradans in need.