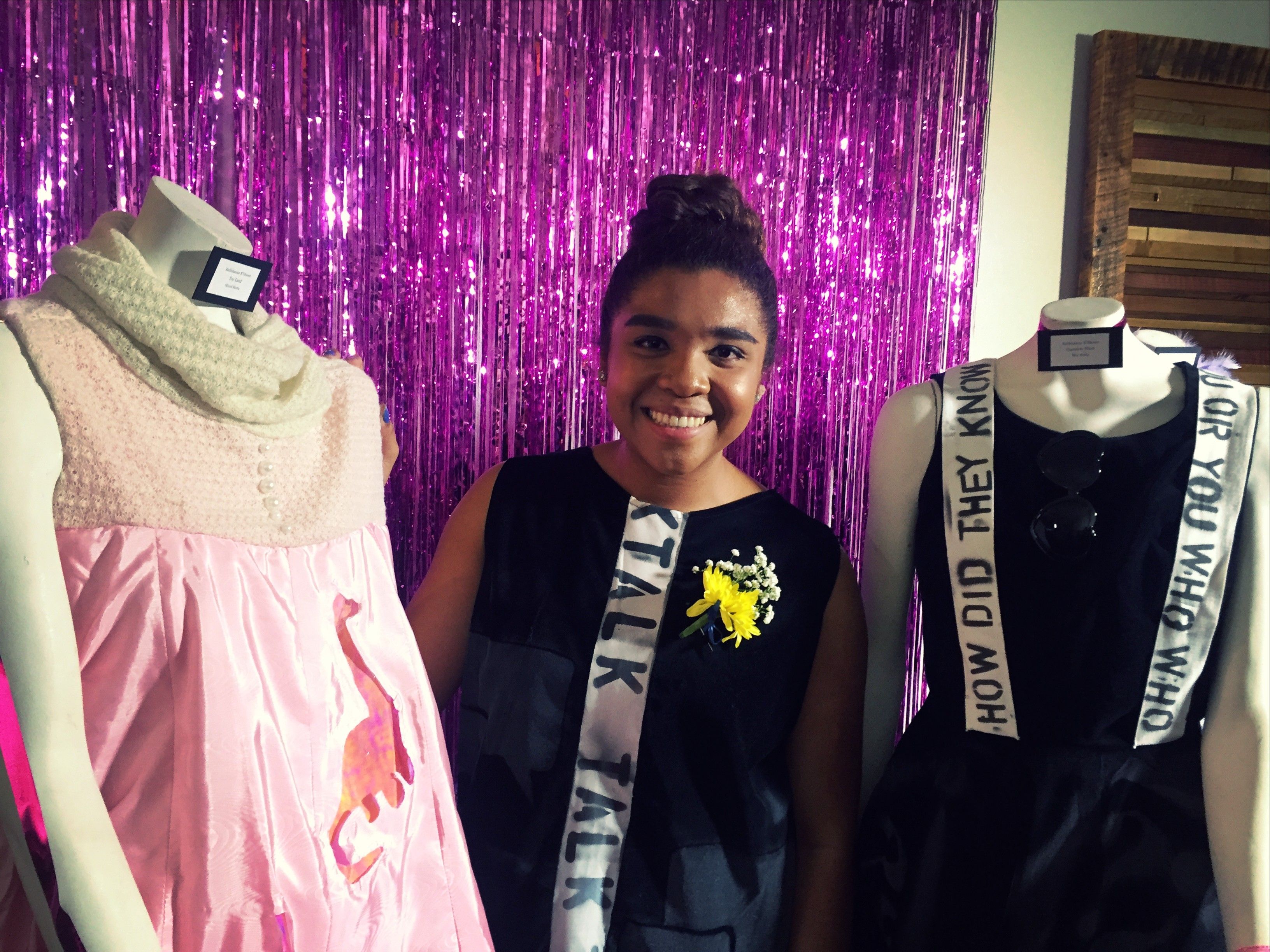 DENVER, Colo. – Every year, Goodwill Industries of Denver serves more than 17,000 students through its youth career development program. As the class of 2016 prepares to throw their caps in the air, Goodwill Denver would like to congratulate all the graduating seniors for their accomplishments on their paths to a brighter future.
While Goodwill wishes it could recognize each and every student about to receive their diplomas, Kellehanna E'Shawn stands out from the crowd for her passion for fashion and her drive to succeed. Kellehanna first became involved with Goodwill through the Creative Industries Internship program in the summer of 2013. Goodwill Denver facilitates the internship in partnership with Metro State University's Center for Visual Art. The following school year she participated in Goodwill's En Vogue Fashion Show, and her hand painted dress took the grand prize.
Kellehanna's fashion at En Vogue caught the eye of Project Runway winner Mondo Guerra who took her on as an intern and eventually made her an apprentice! During her time with Mondo, Kellehanna worked on several high profile pieces. Miley Cyrus was even photographed wearing a dress Kellehanna helped Mondo design.
Kellehanna's work was most recently on display for the Denver School of the Arts Visual Arts Senior Show at a studio in the RiNo district. She called the collection Child's Play with each piece representing a moment in her childhood. "I try to use unconventional materials in my work," Kellehanna writes in her description of Child's Play. "My idea is for people to wear functional art as high fashion."
Kellehanna's involvement with Goodwill doesn't end there. She was also a member of Goodwill's Student Advisory Council during her junior and senior years in high school. The Student Advisory Council is a leadership group made up of a diverse group of students from schools across the metro area. "SAC is a place where teens can grow, help the community and feel good about their selves," said Kellehanna about her time on the Student Advisory Council. "I cherish the support I get from SAC. Words cannot describe the emissions of love I get from the group." With her high school career now in the review mirror, Kellehanna truly has a bright future ahead. She will be attending Parsons School of Fashion in New York City this fall.