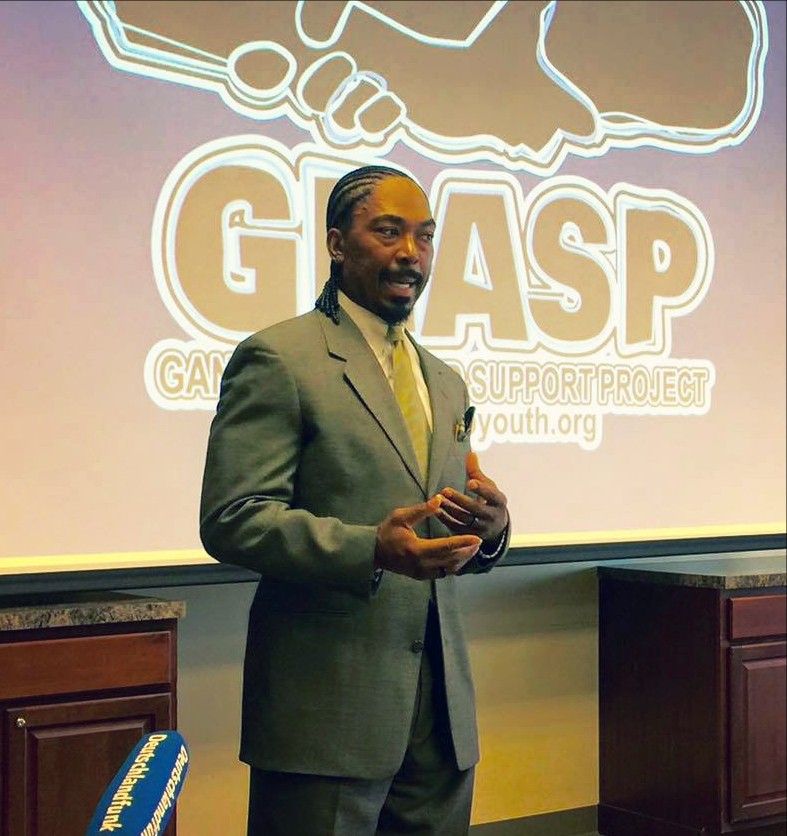 DENVER, Colo. – A group of 15 journalists from 14 countries visited Goodwill Industries of Denver headquarters on Friday, April 22 to learn about Goodwill's youth programming. The visit was one stop on the delegation's "Youth and Countering Violent Extremism" tour that included stops in Washington, D.C. and Los Angeles. The tour intended to generate media coverage on how U.S. communities are developing programs to rehabilitate and re-integrate youth who have been exposed to or are vulnerable to violent extremism. Goodwill Industries of Denver was chosen as a stop in Colorado for its relationship with the Denver Police Department, its work to keep young men out of gangs and its programs for refugees.
Goodwill Denver is proud to have police officers from the Denver Police Department volunteering in its youth career development programs. These programs serve more than 17,000 students in the metro area and northern Colorado every year by pairing students with mentors, facilitating mock scholarship interviews, providing job shadowing opportunities and organizing career panels. The police officers volunteering with Goodwill's youth are fostering relationships with students and ultimately strengthening the connection between the community and local law enforcement.
"We are so grateful to have a strong partnership with the Denver Police Department," said Stuart Davie, President and CEO of Goodwill Industries of Denver. "I've seen the respect our students have for the officers who mentor them, and the relationship is truly invaluable when it comes to building trust within our community."
As part of Goodwill's youth program, young male students in Denver and Aurora, Colorado are connected with positive, professional mentors within the community. One of these mentors is Johnnie Williams, Enterprises Director at the Gang Rescue and Support Project (GRASP). "We are there for the youth at times when they do not need a lecture. They want someone to talk to, who will listen and who will understand," said Williams. "We give them examples of how to express their feelings and then have a conversation about how to avoid costly life choices."
Goodwill Industries of Denver also serves refugee and immigrant students—helping them adjust to American culture while learning English. Mentors provide support and teach students everything from how to ride a bus, to how to write scholarship essays.
The journalists who participated in the tour were nominated by public affairs sections at U.S. embassies or consulates in London, Berlin, Mumbai, Kyrgyzstan, Tajikistan, Tunisia, Pakistan, Saudi Arabia, Nigeria and Trinidad & Tobago. The delegation also met with other non-governmental organizations such as Not In Our Town (Oakland, CA.), Homeboy Industries (Los Angeles), Denver's African Community Center, and mental health and resilience services such as the Aurora Strong Community Center.