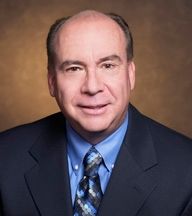 DENVER, Colo. – Goodwill Industries of Denver welcomed Rick Hettlinger as the nonprofit organization's new Chief Financial Officer. Hettlinger has an impressive executive leadership background in both finance and operations primarily in the retail industry. He spent the last several years with consulting firms helping clients exceed financial goals through strategic planning. Hettlinger has also contributed to the rapid growth of Sunflower Farmers Markets and the financial turn-around of several multi-million-dollar corporations including The Walking Company and Heartland Industries.
"We are so excited to have Rick as our new CFO," said Stuart Davie, President and CEO of Goodwill Industries of Denver. "Rick has an impressive resume with significant experience in the retail sector. We're confident he will help our organization continue to navigate a challenging retail climate and develop new and complimentary revenue streams."
Hettlinger has been a member of the Board of Directors for several local charity chapters including United Way and Girl Scouts of the U.S.A. and has also consulted with Habitat for Humanity. This is his first role on the executive team of a nonprofit organization. "At Goodwill, it's rewarding to know we're all working towards a common cause to help so many disadvantaged individuals in our community," said Hettlinger.
The leadership team at Goodwill Industries of Denver conducted an extensive internal and external search for a new Chief Financial Officer before hiring Hettlinger. He started at Goodwill in February.