A Century of Good
Celebrate Goodwill's Legacy of Community Impact
In 2018, Goodwill celebrates 100 years of service in Colorado! Our legacy of community impact began in 1918 and continues today with career development and employment opportunities across the Denver metro area reaching nearly 27,000 Coloradans in need annually. 
Changing Lives Since 1918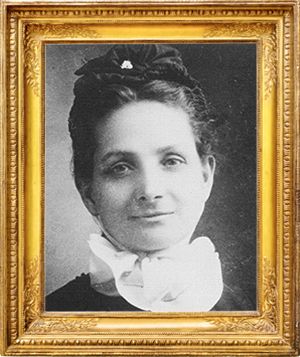 Melissa Briggs was a prominent Methodist deaconess who founded the Denver chapter of Goodwill in 1918. She was often seen around town riding her bicycle collecting donations and discarded items. These items were then cleaned, repaired, and given to people in need.
A century later, Melissa's spirit of helping others is present throughout the Goodwill community. Our donors, shoppers, program participants, and employees all embody Goodwill's mission, helping to usher in the next century of changing lives.
CLICK HERE to learn about the many different ways you can make an impact and be a part of Goodwill's legacy through Planned Giving!
---
Explore Goodwill's History
---
Historical Photo Gallery