Feel good about supporting Goodwill Denver
People in our community occasionally receive a bogus email or social media post titled "Think Before You Donate" that contains false information about a number of nonprofits, including Goodwill. This careless, reckless, and false information has been making the rounds for years. We know that you want your donations to be used wisely, so Goodwill Denver would like to provide you with correct information to use while responding to these rumors. Goodwill definitely encourages you to "think before you donate" — the one legitimate message that this otherwise spurious email contains — and to research and learn more about the charities you'd like to support. Fact check your sources on Snopes, and review our audited financial information and Annual Report here.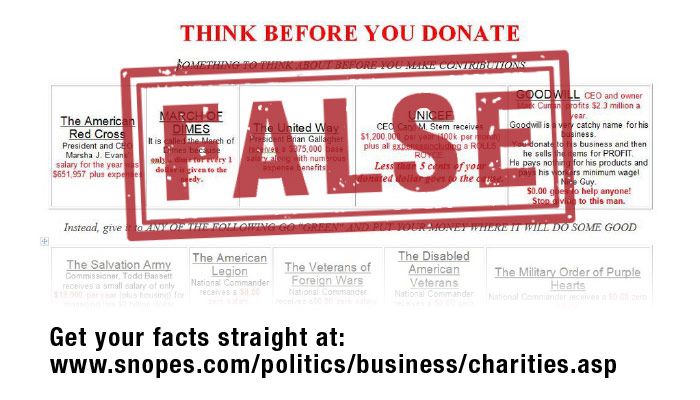 The rumor began circulating in 2005 with false information about several charities attempting to deter potential donors from making financial gifts. It tends to recirculate around the holidays when many people are planning their year-end giving. Goodwill is listed in the email next to a fictional CEO, Mark Curran, who allegedly makes $2.3 million a year. This is not true, and Mark Curran doesn't even exist. We want to correct any perception that our CEO makes millions of dollars. She doesn't.
Here are the facts:
Karla Grazier is the President and CEO of Goodwill Industries of Denver.

Goodwill Industries of Denver is a 501(c)(3) nonprofit organization. We are an accredited charity with the BBB, have a Silver rating on GuideStar, and have a 4-star rating with Charity Navigator—the highest you can get.

Our retail stores support our mission to provide education, career development, and employment opportunities to help Coloradans in need achieve self-sufficiency, dignity, and hope through the Power of Work.

100% of financial donations fund Goodwill's mission.
Click image to view full report