Whether you're looking for a costume that you can grab and go, or hunting for unique pieces that you can use to create a one-of-a-kind costume, Goodwill has you covered! Your Halloween budget can go a lot further at Goodwill. Our everyday low prices and 99¢ options on gently-used costumes, new accessories, and décor  will complete your Halloween festivities without the high price tag. Click here to find the location nearest you.
Special Events
---
Halloween DIY Video Tutorials!
Click each picture to watch the video!
---
Halloween DIY Blog Tutorials!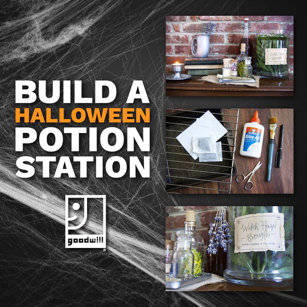 Take your Halloween décor to the next level with this DIY potion station!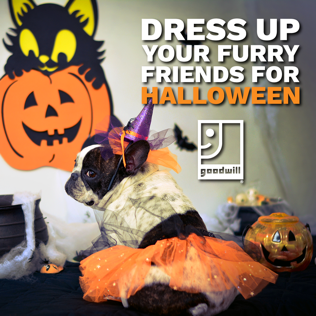 Dressing up your pets for #Halloween? Get inspired at Goodwill!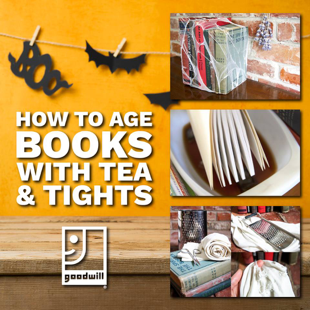 Add some spooky details to your #Halloween décor with our thrifty tutorial on how to age books using tea!
---
Creative Costume Ideas!
---
Halloween Costume Generator