A cycle of Good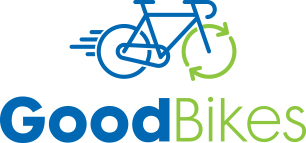 Goodwill's Good Bikes program provides employment and on-the-job training for individuals with intellectual and developmental disabilities. Participants in this program repair donated bicycles and restore them to excellent working condition. The repaired bikes are then sold in our full service shop and in select Goodwill stores. Revenue funds Goodwill's local career development programs. 
---
Donate your bicycle and help others get on track
When you donate your used bicycle in any condition to any Goodwill location, you can be assured that it will do a lot of good! Your donations reduce waste, while also providing work opportunities for individuals with disabilities.
Click here for a list of donation locations and hours.
Bicycle maintenance and repair services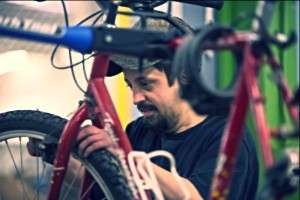 Looking for an affordable bike shop? Come by our Good Bikes workshop at Goodwill Headquarters in Denver and get your bike road—or trail—ready. Good Bikes program participants are trained to repair and maintain any bike in any condition. Plus, you can peruse our inventory of upgraded donated bikes. The shop is open Monday - Friday from 9 a.m. to 4 p.m. and is located at: 
6850 Federal Blvd.
Denver, CO 80221
Repair and tune-up service is by appointment only. Contact us today to set up a service appointment! Call 303-726-8663 or fill out this form.
---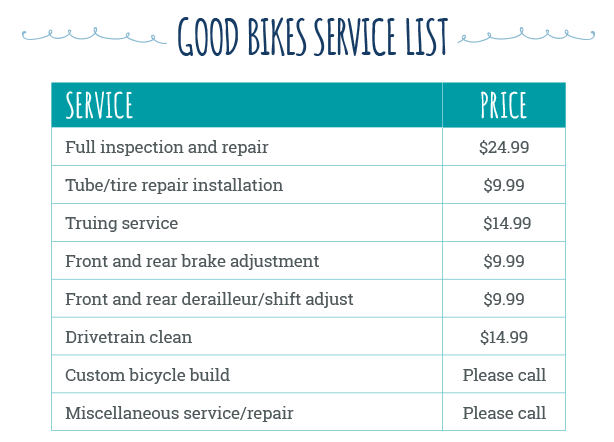 ---
Meet Bruce Deese
When Bruce Deese began his pre-vocational career at Goodwill, he was painfully shy and anxious in social situations. Through his participation in Goodwill's GoodBikes program and his own resolve, Bruce transformed into a hardworking, outgoing, and beloved coworker. Watch more Goodwill success stories here.