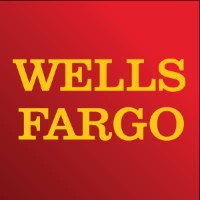 DENVER, Colo. – The Wells Fargo Volunteer Service Award program recognizes extraordinary commitment shown by team members who dedicate their time and talent to volunteering with a nonprofit organization or school.
Elaine Nelson was selected for her work with the Goodwill's Careers Plus GoodGuides program. She returned to her old high school, George Washington High School in Denver as a mentor for a small group of students. Elaine finds the work rewarding, especially identifying the students' strengths and passions. She has enjoyed sharing the obstacles that she faced during her career that often times relate to the situations students are facing. 
Elaine values teaching students that reaching goals may not always be easy and that it's important to stay on a path toward graduation and the goals that you set. Elaine has also learned a great deal from her mentees and is impressed by the unique perspectives they shared during group discussions.
Congratulations, Elaine!