Goodwill's Moonlight Masquerade
Halloween is an important holiday for Goodwill, and this fundraising event will highlight the elegant and mysterious side of the season. Guests will enjoy cocktails, hors d'oeuvres, entertainment, and an auction featuring seasonal items made by students in our Youth Career Development Programs. The evening will also kick-off Goodwill Denver's 100-Year Celebration.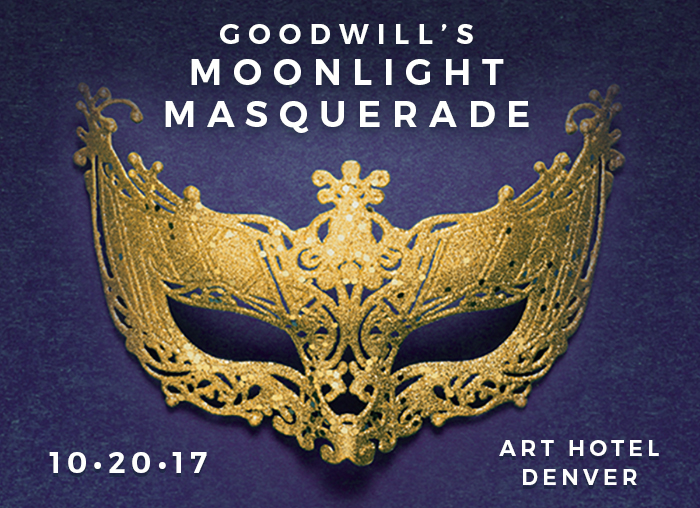 10.20.17 at the Art Hotel in downtown Denver, CO
Stay tuned for more info!
For more information, please contact Kelly Stangel-Martin at 303.854.7683 or kstangel-martin@goodwilldenver.org.