2016
Ed McCaffrey attends 14th Annual Goodwill Golf Classic to support Coloradans in need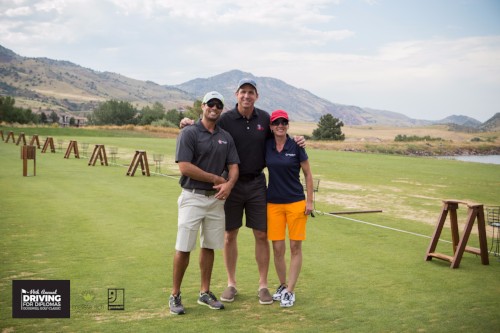 The 14th Annual Goodwill Golf Classic brought Goodwill supporters together for a day of golf, networking, and fun on Monday. August 22, 2016 at the Red Rocks Country Club in Morrison, Colorado. The tournament raised nearly $200,000 for Goodwill's education, career development, and job programs for Coloradans in need. 
Golfers and guests enjoyed a special appearance by former Denver Bronco and Good Feet spokesperson, Ed McCaffrey. Plus, the 19th Hole celebration and auction turned out to be a lively and successful event. Take a look at photos from the tournament here. 








---
2015
13th Annual Goodwill Golf Classic breaks record fundraising for Colorado's youth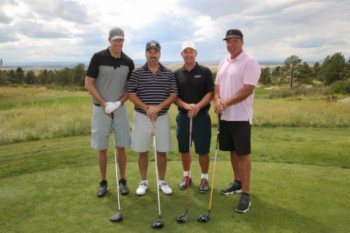 Goodwill Industries of Denver broke its own fundraising record at its 13th annual Driving for Diplomas golf tournament on Monday, August 31, 2015 at the Colorado Golf Club in Parker, Colorado. The tournament brought in just over $202,000 to support disadvantaged youth in Goodwill programs. The event was the first time Goodwill Industries of Denver broke the $200,000 mark at the tournament.  The fundraising success was due in part to generous sponsorships from platinum sponsors which include Bank of the West, Liberty Mutual, and Republic Services.  The Bank of the West team also won the friendly competition!
All of the funds raised will help Goodwill Industries of Denver provide career development services and college prep programs to more than 17,000 students in Denver and northern Colorado this school year. Goodwill relies on generous support from the community to deliver instruction with an emphasis on real-world experience and learning. To learn more about Goodwill's youth programs click here.